Photos and Text – Mashie Mihalko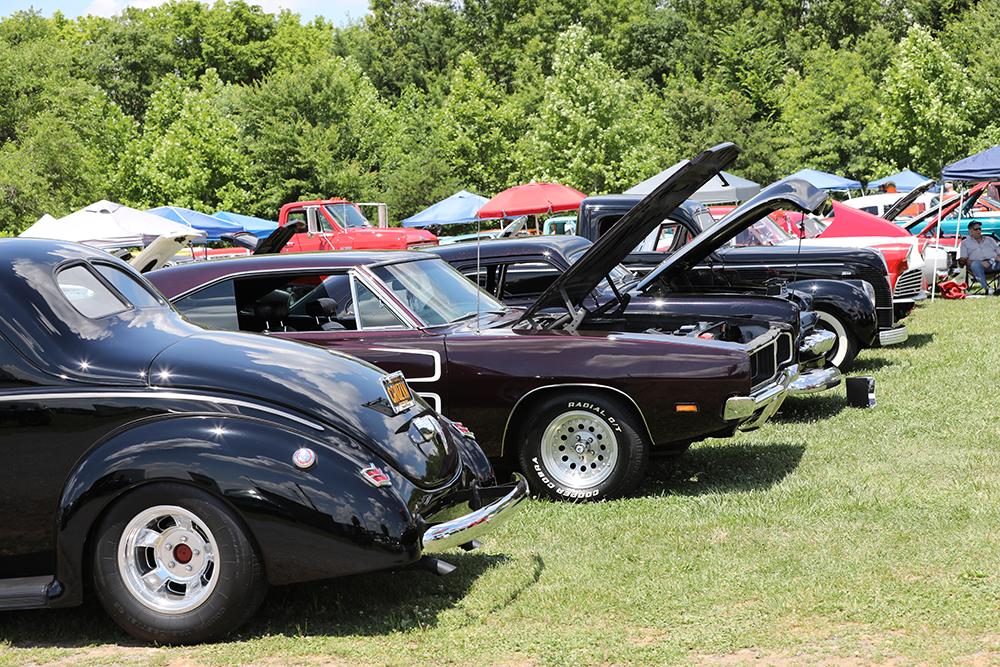 The 9th Annual Rocking Chair Nationals was held at scenic Mason-Dixon Dragway in Hagerstown, Maryland June 25. This nostalgic gathering of racers, fans, and car show enthusiasts filled the dragway property to capacity. More than 500 vehicles packed the pits and show car field.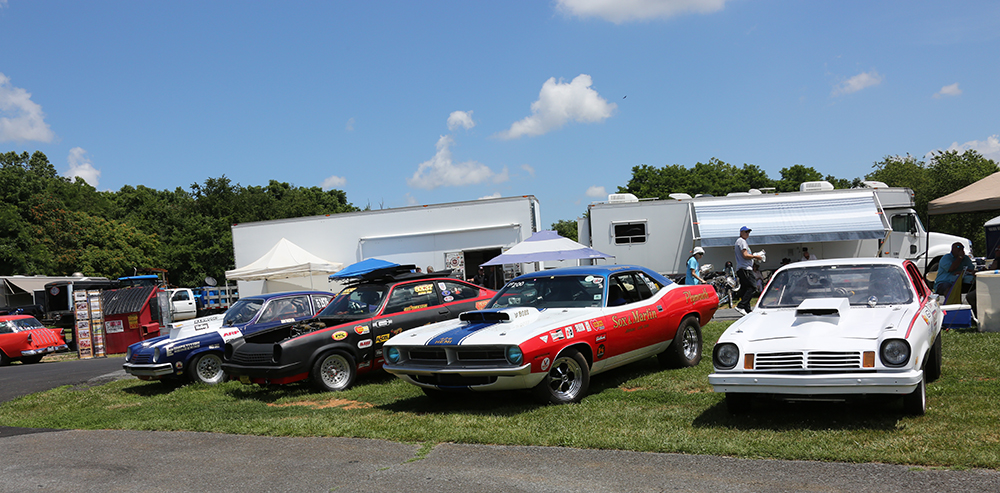 The program began with a salute to the Pro Stock drivers, owners and builders of the 1970's through the 90's. Bill Pratt and Gary Gore provided info regarding the contributions of the honorees to the Pro Stock era. Roy Hill, Sam Auxier Jr, Carol Henson, Carrolton Phillips, and the Malcom Durham Family were some of the people acknowledged.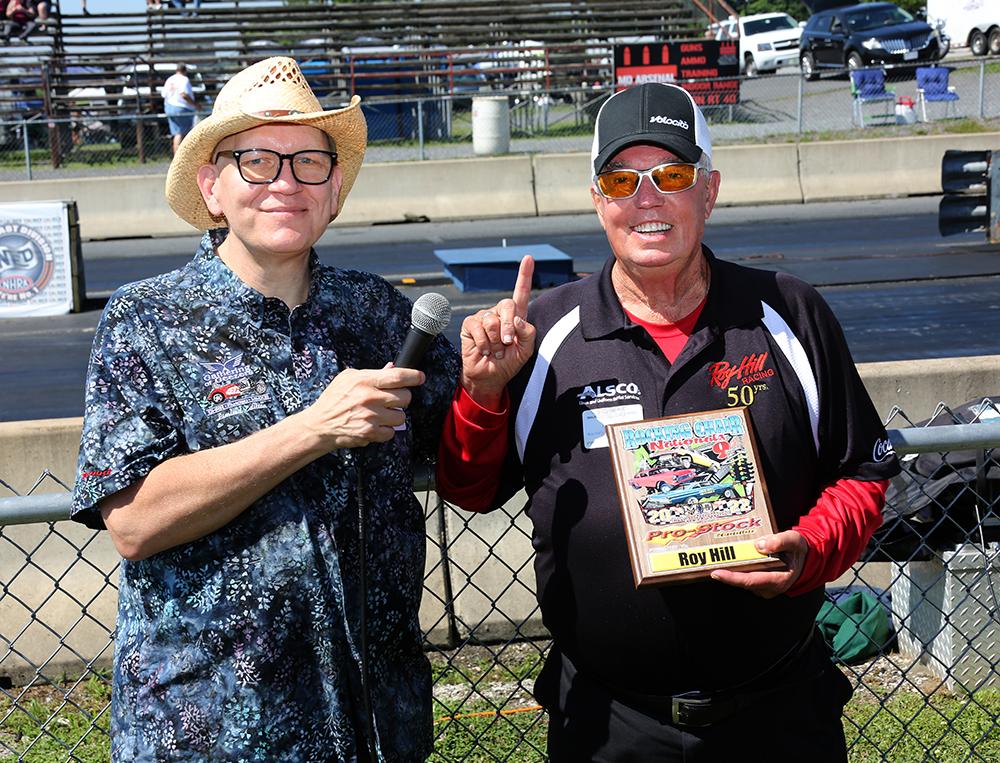 Plaques were also given to those that have helped to preserve the heritage of drag racing.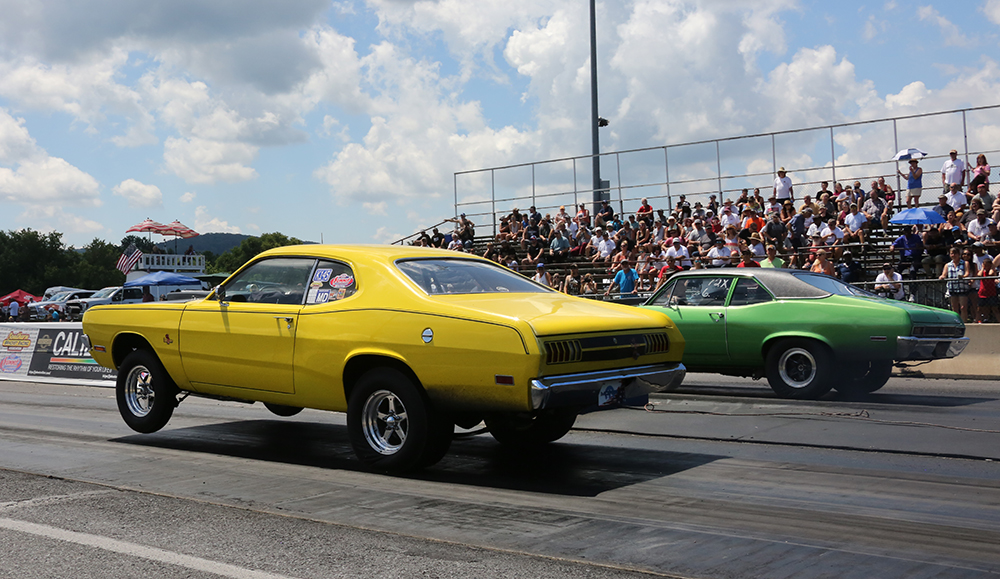 Time trials began following the awards ceremony with each participant making a pass before eliminations. The three eliminators, Nostalgia, Pro, and Super ET all competed on the 1/8th mile course.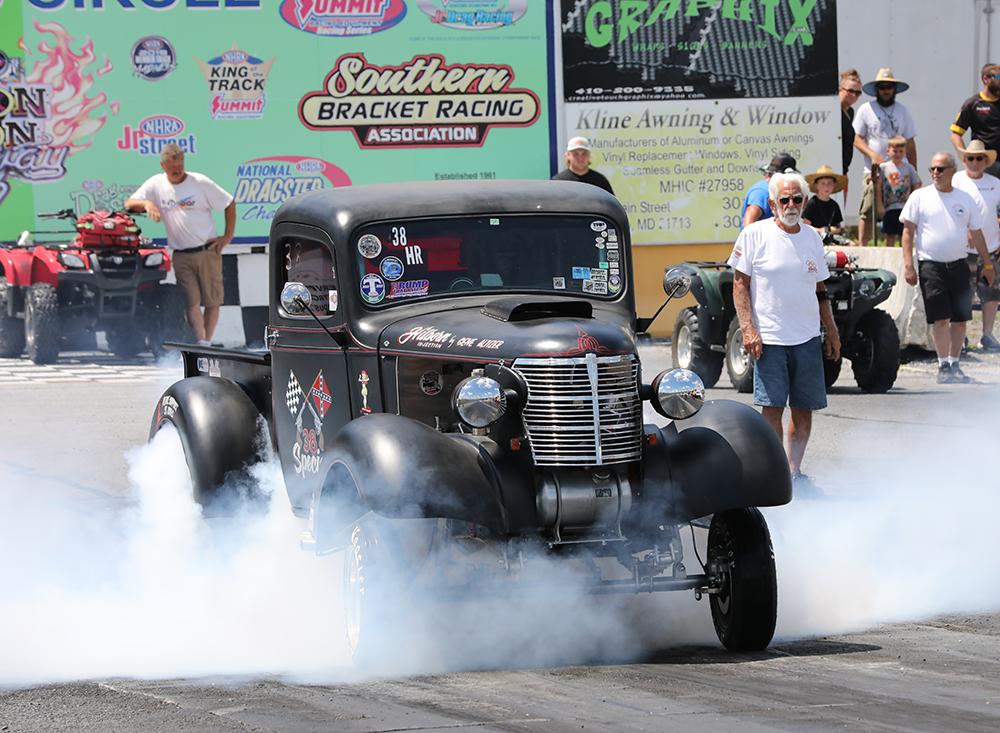 The Pro Stick and Outlaw Pontiacs also raced the same distance. Rick Osburn, Dale Broderick, and Doug Wood provided the exhibition runs for the spectators. Osburn did his usual smokin' burnouts prior to his bumper dragging wheel stands in his '38 Special Chevy pickup truck.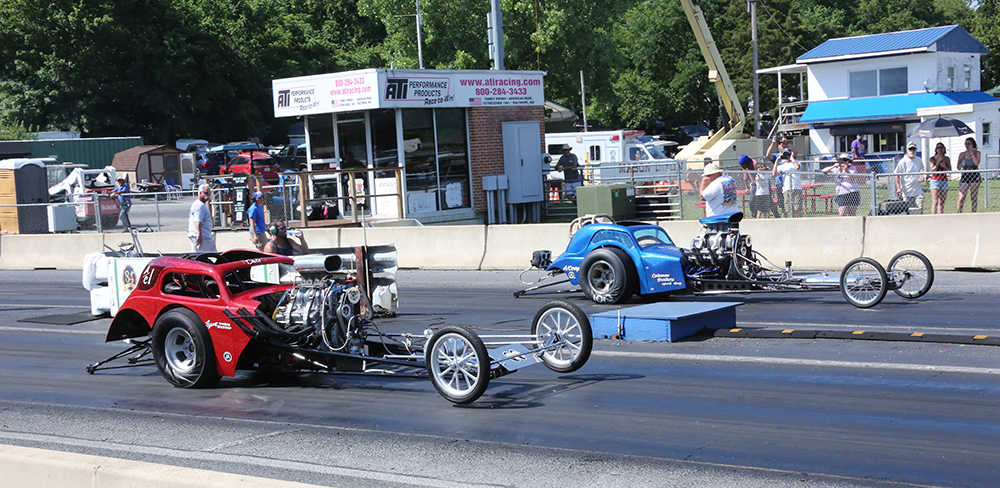 Broderick and Wood entertained the nostalgia fans with two rounds of match racing in their classic competition coupe dragsters.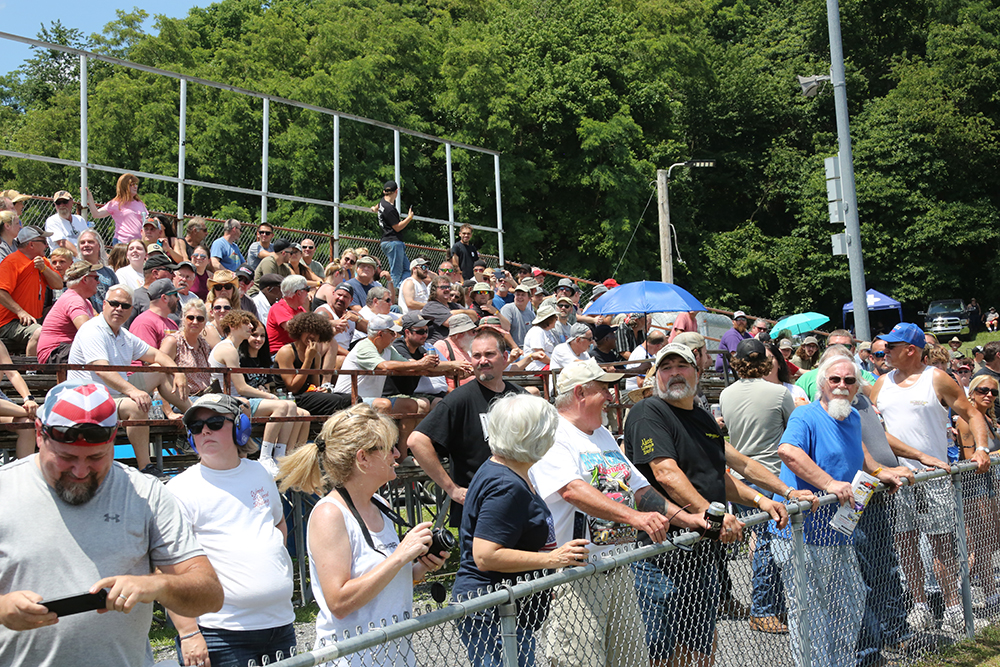 The awards ceremony for the car show winners was held mid-afternoon. More than 70 awards were presented to the show car finalists. For those that missed this nostalgia happening you have the opportunity to attend the Eastern Drag News Top Dog event at Summerduck Dragway in Culpeper, VA on July 23rd.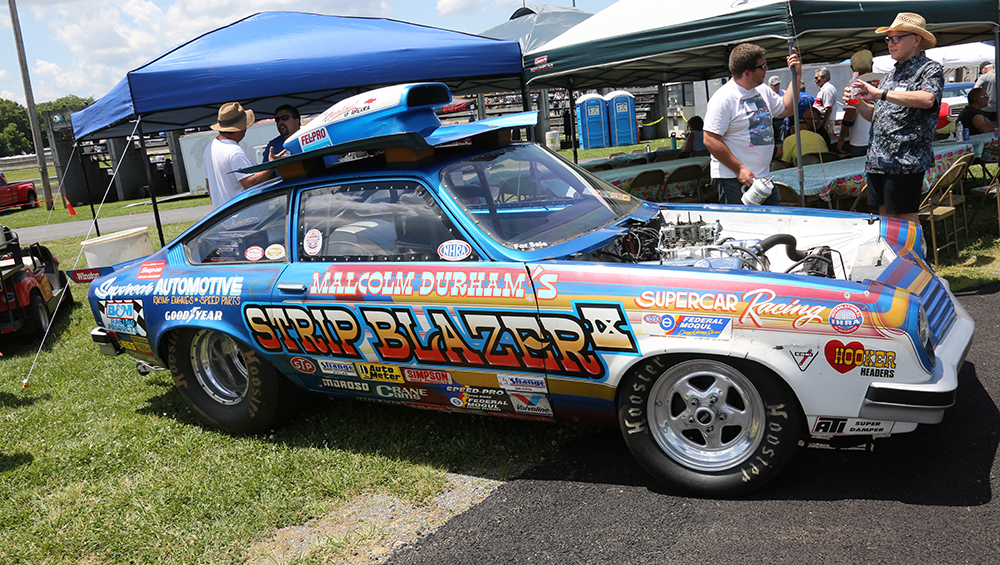 Gold Dust Memories will also host Lost in the 60's drag race at Eastside Speedway in Waynesboro, VA on Oct. 1st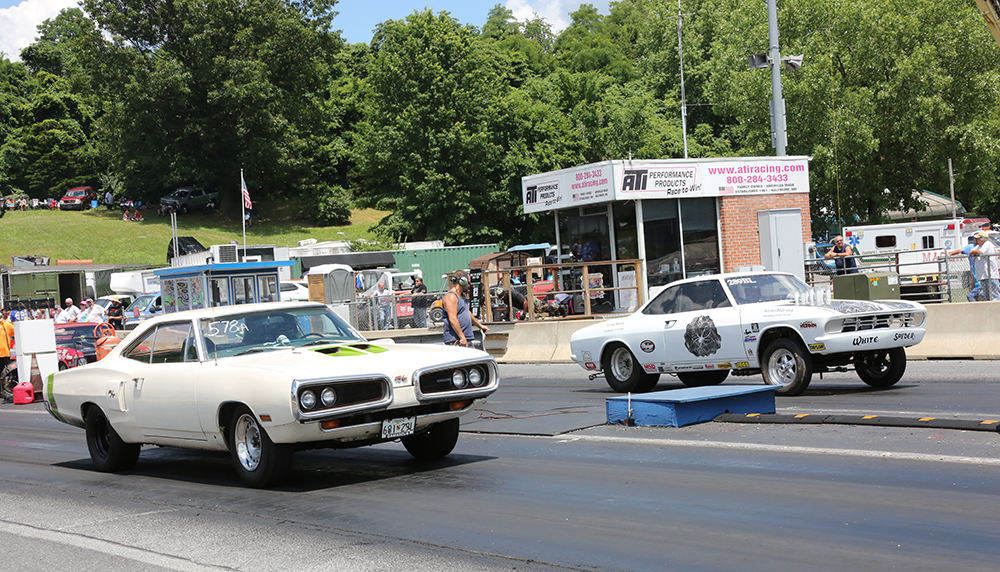 For more of Mashie's images from the event go to: