NHRA Lucas Oil Drag Racing Series VMP Part Two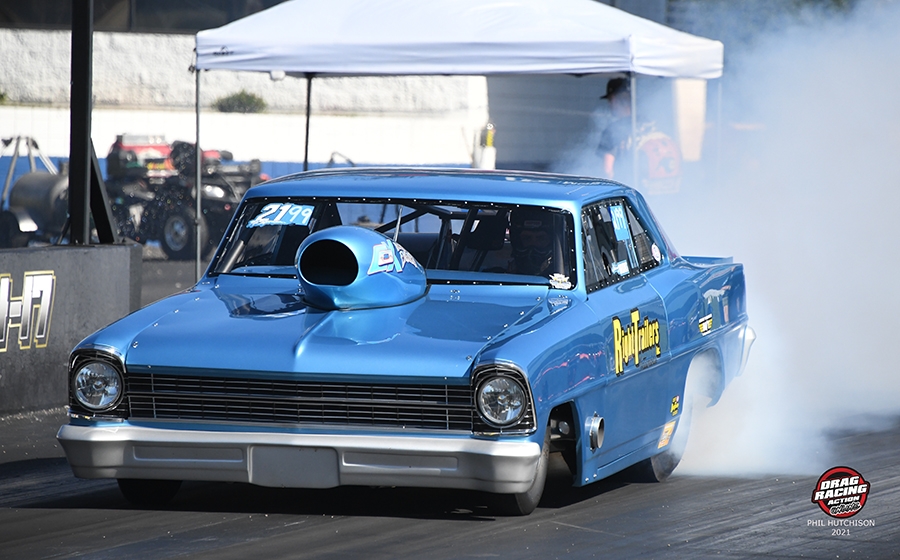 Story Phil Hutchison
Images Diane Kubicke, David Smith, and Phil Hutchison
No sooner were the finals of the first of two LODRS events completed, the NED crew switched their computers over for part 2 of the NHRA Lucas Oil Drag Racing Series Northeast Division double header at Virginia Motorsports Park. Racing was on.
Racers got one qualifying shot and  round 1 was underway. Racing went on until the sun went down over the Dinwiddie VA facility with the remainder of eliminations completed on a beautiful Sunday afternoon.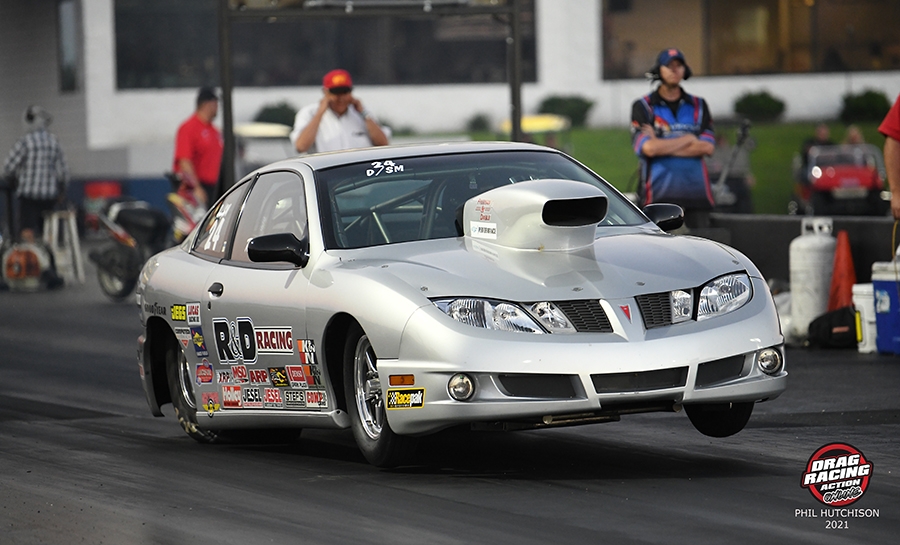 After a runner-up in race #1 the day before, second generation racer Randy Daniels from Grantsboro, NC took his D/SM '07 Sunfire to a win in Competition Eliminator. Daniels defeated the all white B/SMA Cobalt Matt Alvey from Taylorsville KY.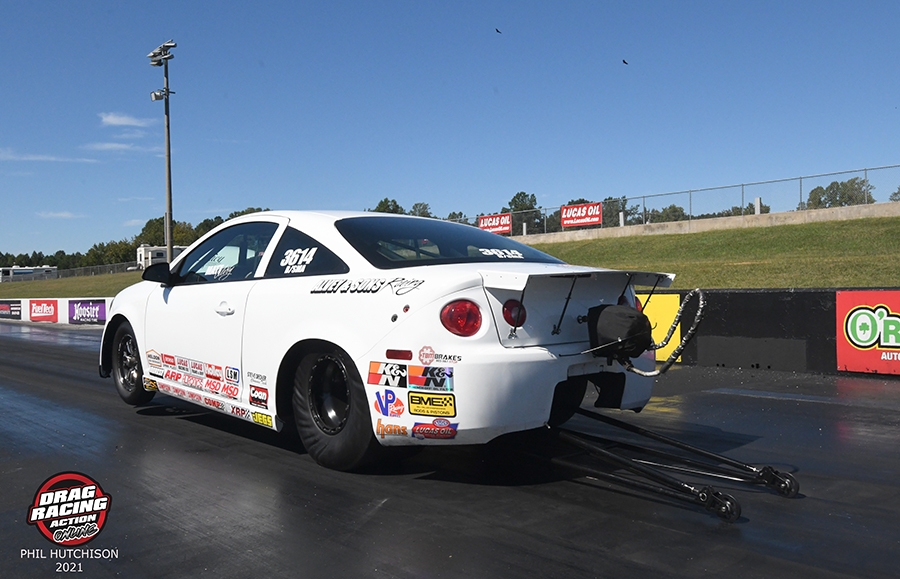 Both racers had nearly identical reaction times but the Pontiac of Daniels had the better ET winning with a 0.489 under 8.371 @ 157.95 to a close 0.476 under 8.104 of Alvey. The win was Daniels 12th career Lucas Oil win.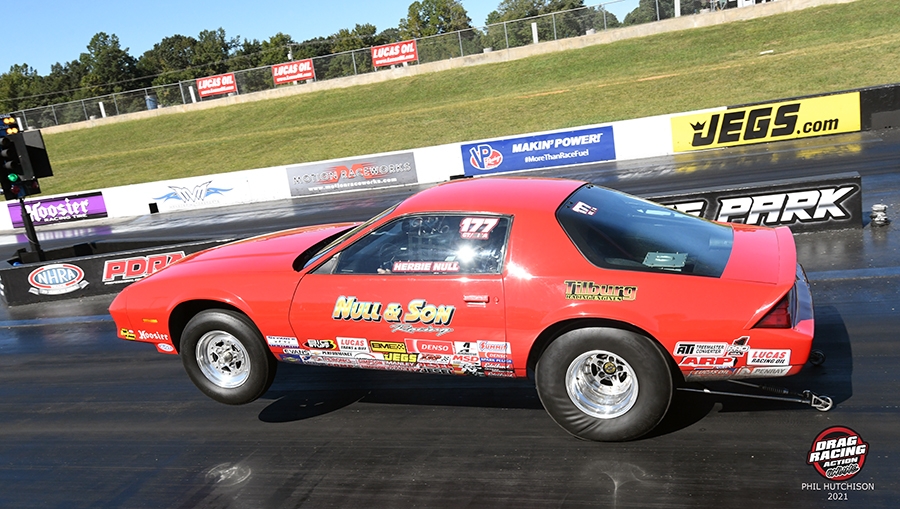 Greencastle PA racer Herbie Null won his 5th Lucas Oil final in Super Stock defeating transplanted NED racer Kent Hanley from Raleigh NC. Null's GT/IA '87 Camaro was second off the line but ran a dead on 9.75 for the win. Hanley broke out in his GT/EA Cavalier with a 0.017 under 9.323.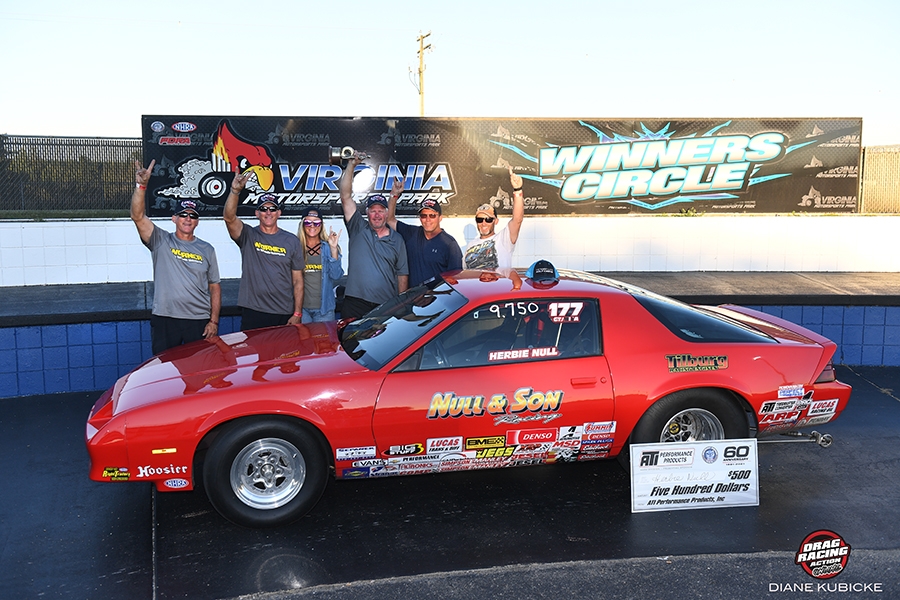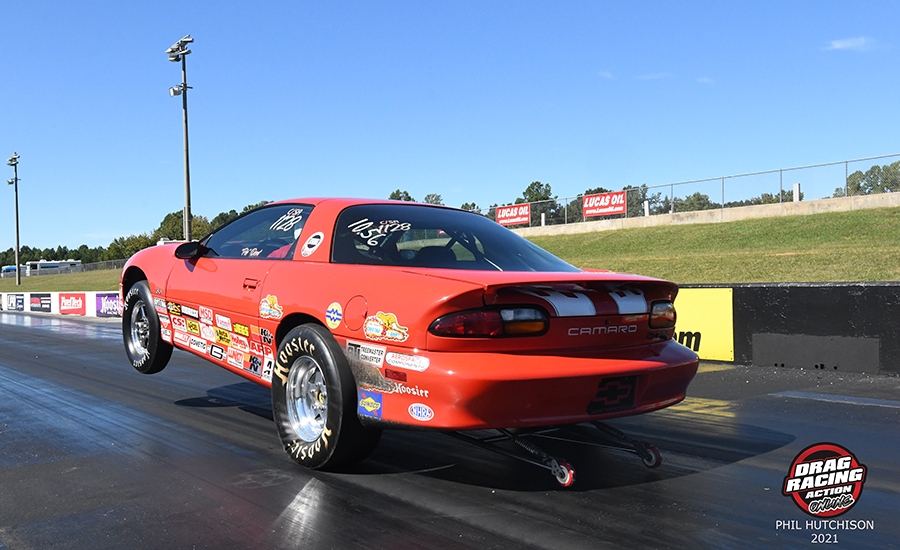 Wallace (Pie) Dent from Charlotte Hall, MD wheeled his orange C/SA '98 Camaro to a win beating the I/SA Chevelle of Katie Sepanek from Moosic PA. Dent had the better RT and ran right on his dial with a 10.575 forcing Sepanek, to push her Chevy a little too much breaking out with an 11.429. The win for Dent was his first Wally in his first ever Lucas Oil Final round.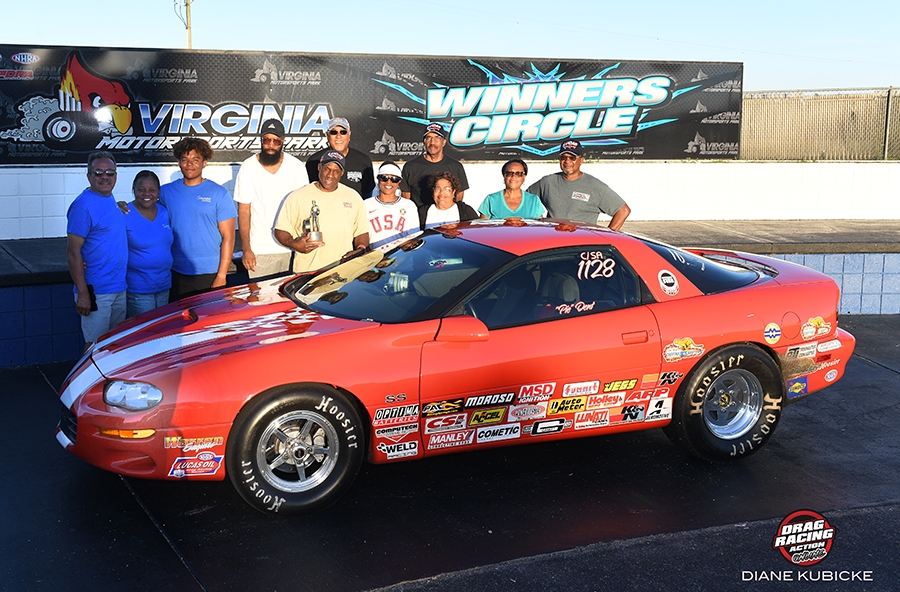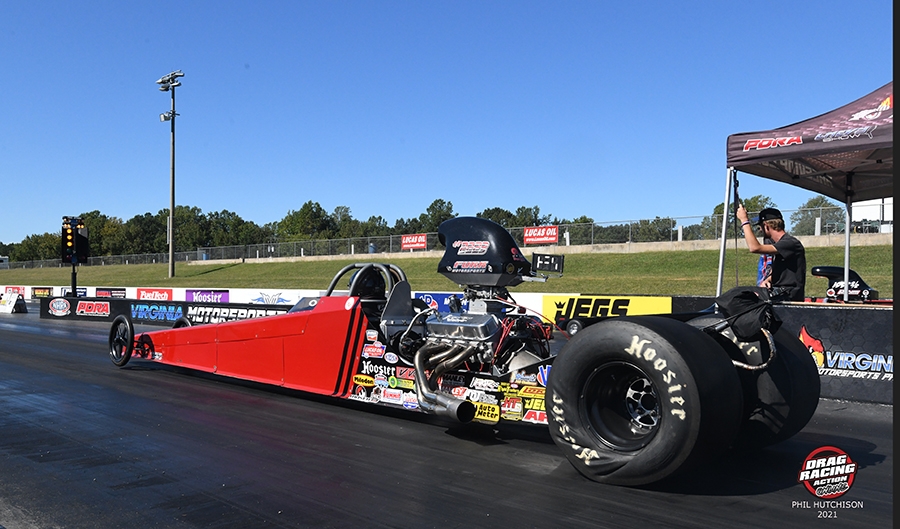 In Super Comp it was Kenneth Myers from Pfafftown NC winning over Mike Robilotto from Sophia NC. Both drivers had identical reaction times but Myers ran closer to the index with a 8.91 to Robilotto's 8.925.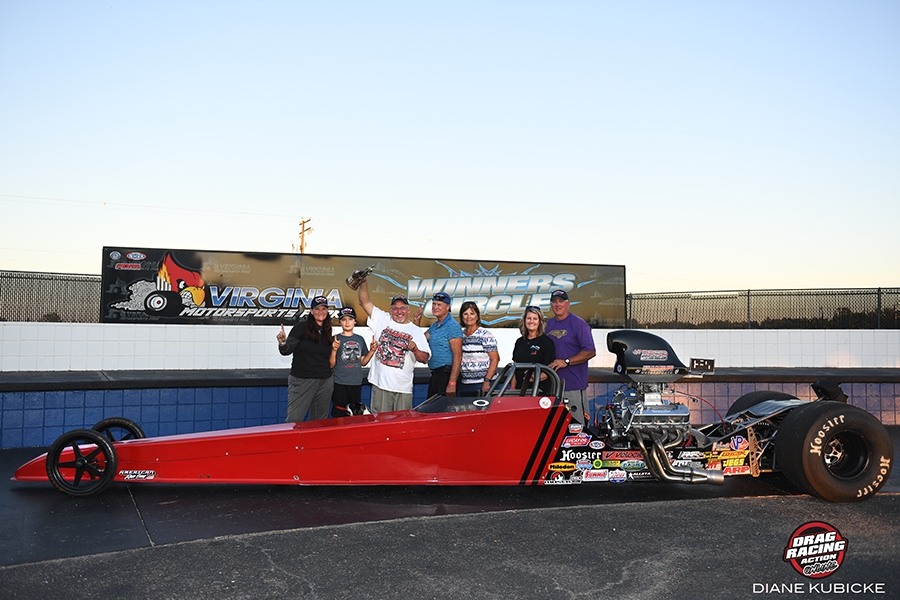 David Morris from Clover NC put his '69 Camaro Roadster in the Super Gas winner's circle defeating the S-10 truck of Jim Perry from Niota TN. Morris had the better light and held on with a 9.906 to Perry's better but later 9.904. The difference at the stripe was approximately three inches.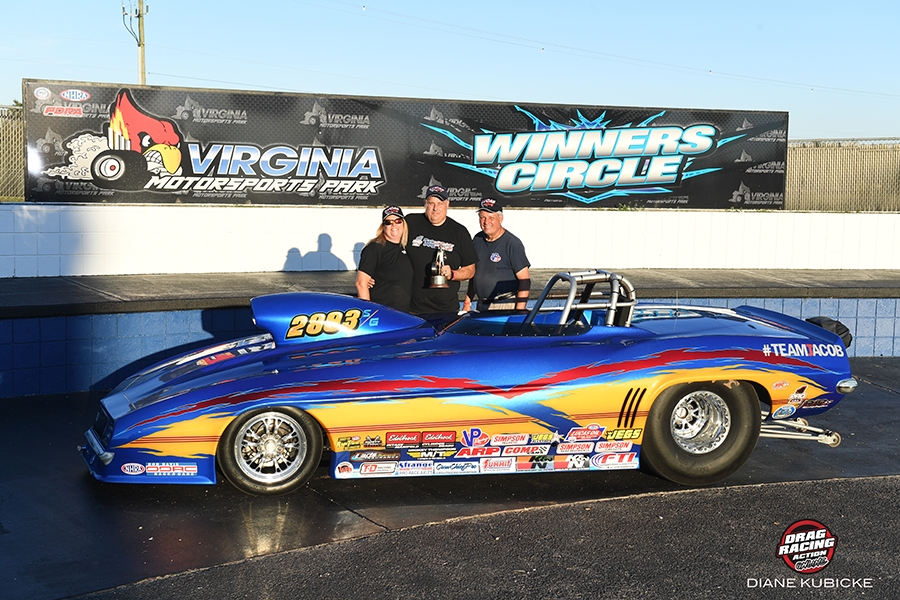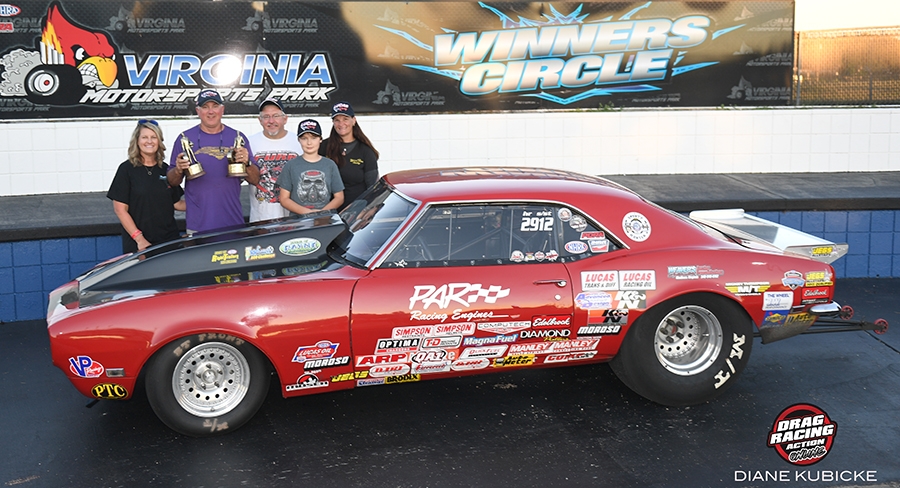 It was win #2 for the weekend as Shelby NC's Ed Pauley took his '68 Camaro to a win in Super Street. Pauley, who won Saturday's final round in S/ST, ran a 10.902 defeating Parlin NJ racer Dave Bergfeldt's 10.920 in his '69 Camaro.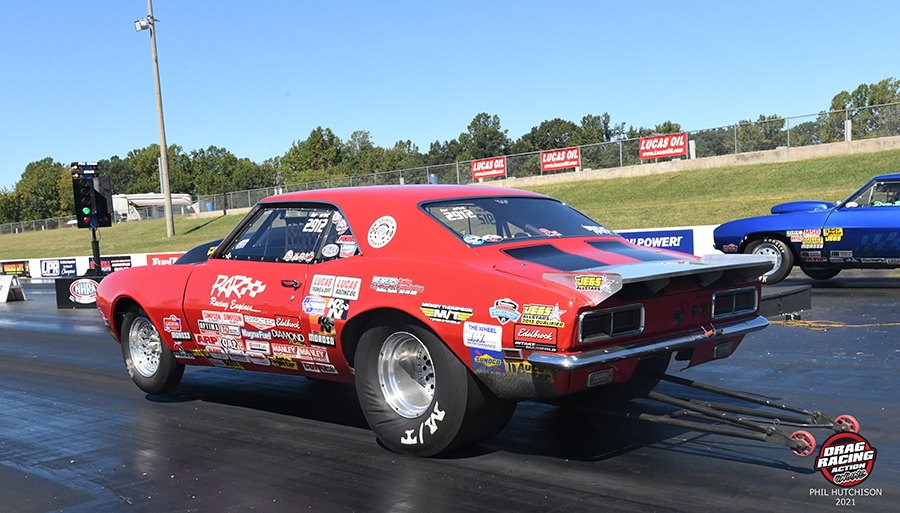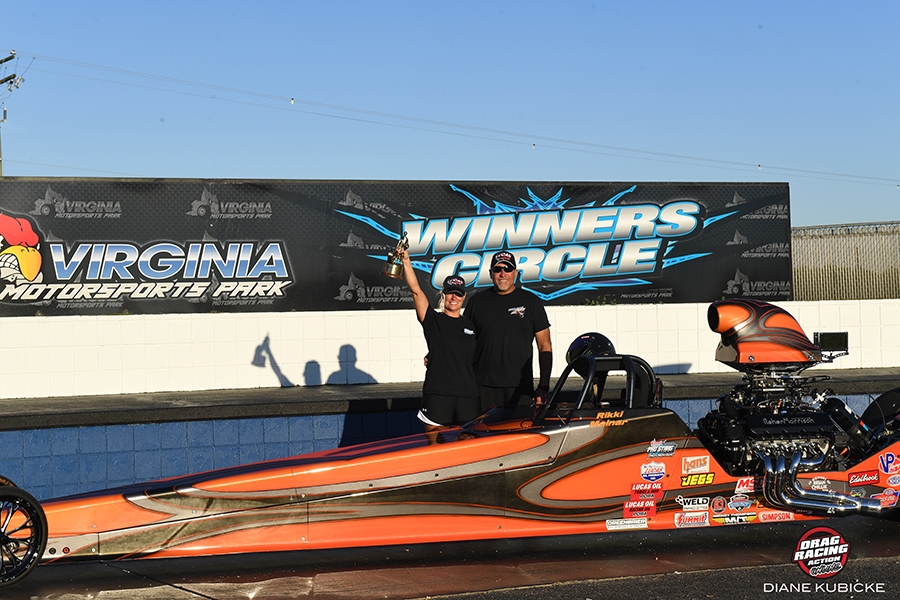 PDRA racer Erica Molnar from Seville OH won her first ever Lucas Tommy Tape Top Dragster title at VMP defeating Telford TN racer Alexis Whitaker in a all female final. Whitaker, who recently moved from a successful Junior Dragster career to the big cars, was second off the line and couldn't run the number losing to Molnar's near dead on 7.088 (7.08 dial).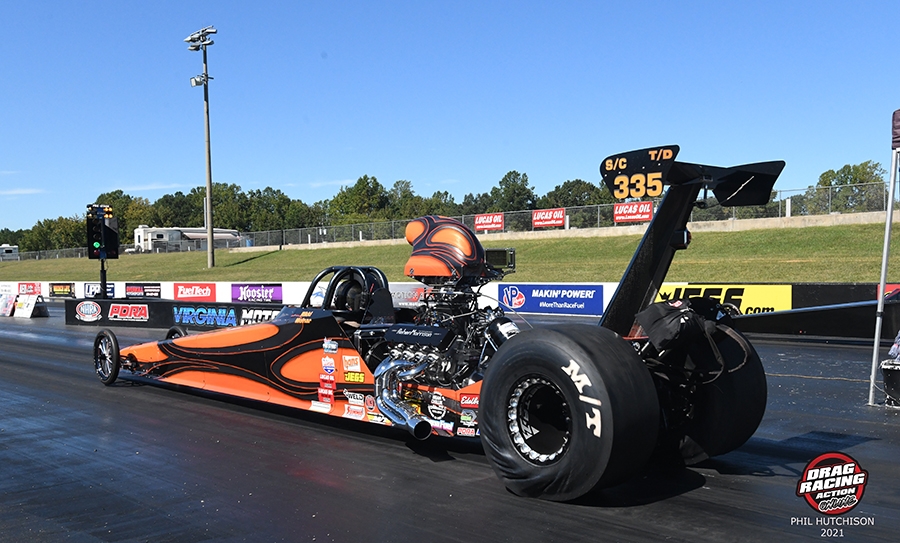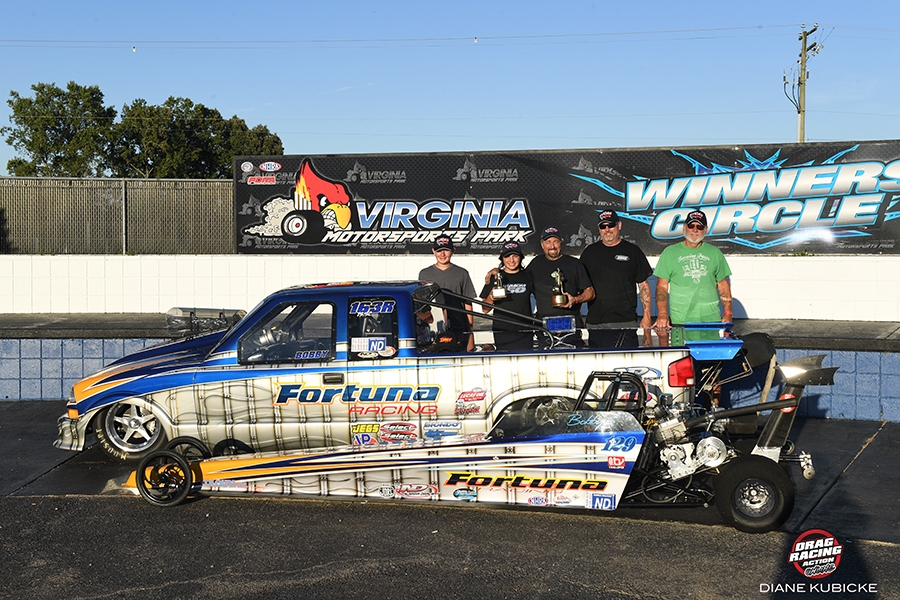 Robert Fortuna from Hawley PA won his third Tommy Tape Top Sportsman presented by Select Performance of the year.  Fortuna, in his S10 Chevy truck defeated the '69 Camaro of Nick Meloni from Brentwood NH in the final running a 7.887 on a 7.86 dial. The win at VMP puts a little distance between him and #2 in points, Mikey Daniele, who won the first race of the weekend. It will go down to the final race of the year at Cecil Country in October to decide the 2021 Top Sportsman title.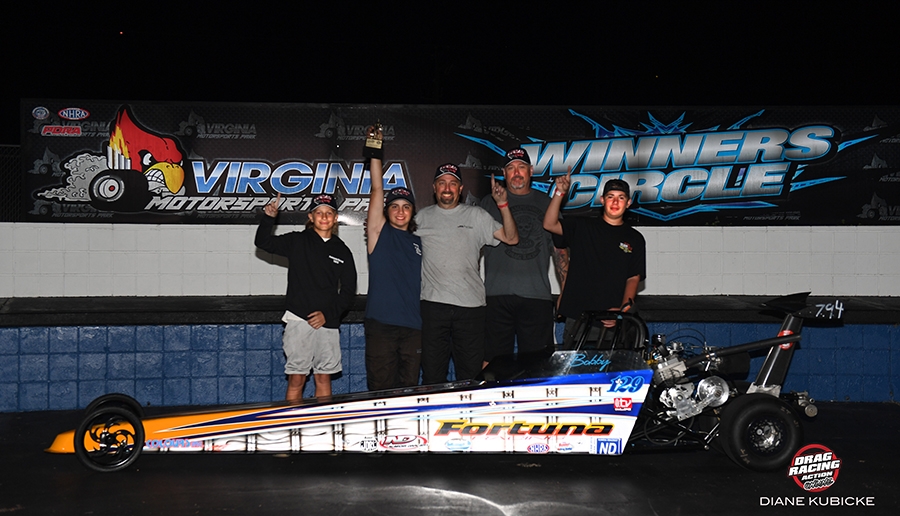 Earlier in the weekend Fortuna's son Robert, won the Junior Dragster 13-17 class making for a father/son double at VMP.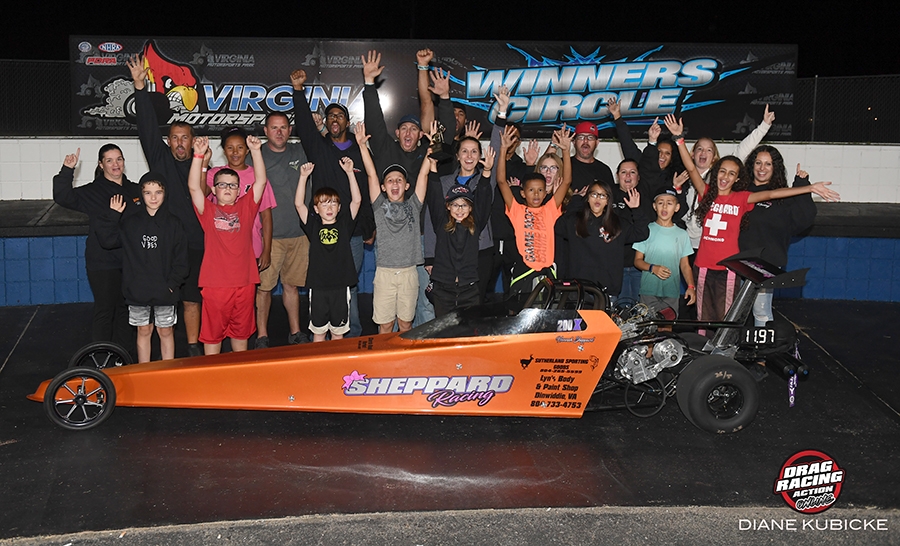 Hannah Sheppard won the 6-9 Junior class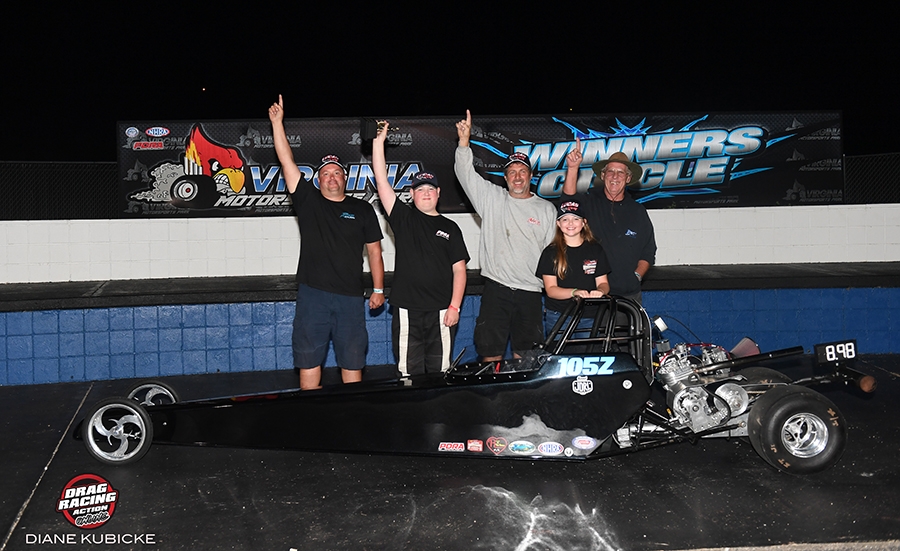 Zack Gale took the Junior Dragster 10-12 at the NHRA Lucas Oil Drag Racing Series