McPhillips and Bellemeur win at VMP Fricke wins East Region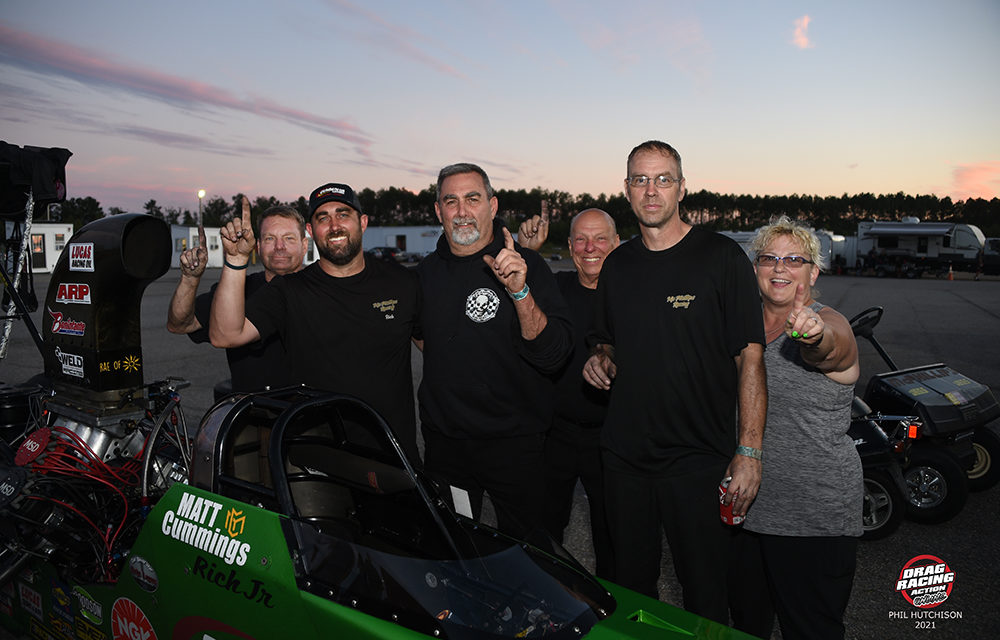 East Region Alcohol Wrap up.
Photos by Phil Hutchison, Diane Kubicke, and David Smith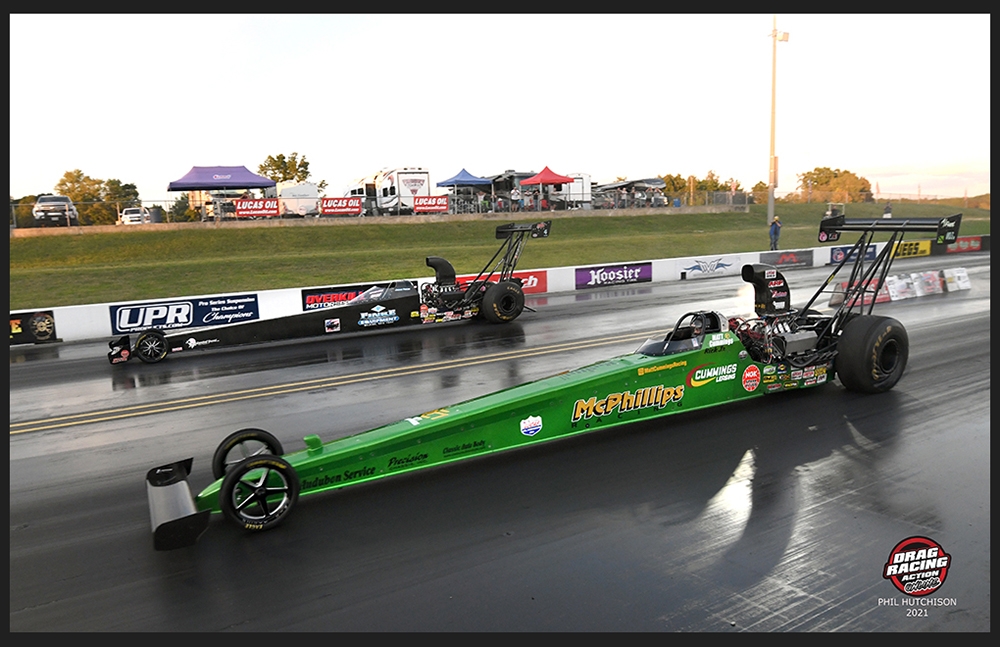 Second generation racer Rich McPhillips Jr put the McPhillips Racing /Cummings Leasing A/FD in the winner's circle at the NHRA Lucas Oil Drag Racing Series, Northeast Division event at Virginia Motorsports Park.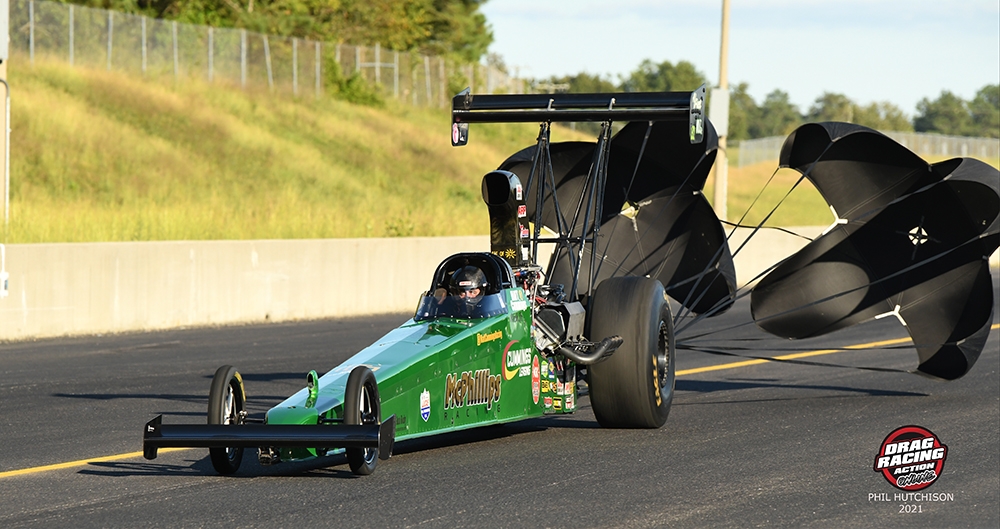 McPhillips from Phoenixville PA was riding a wave of quick times all weekend. In the finals of Alcohol Dragster at the Dinwiddie track, McPhillips defeated the dragster of Jackie Fricke in a matchup of two of the quickest cars in the country.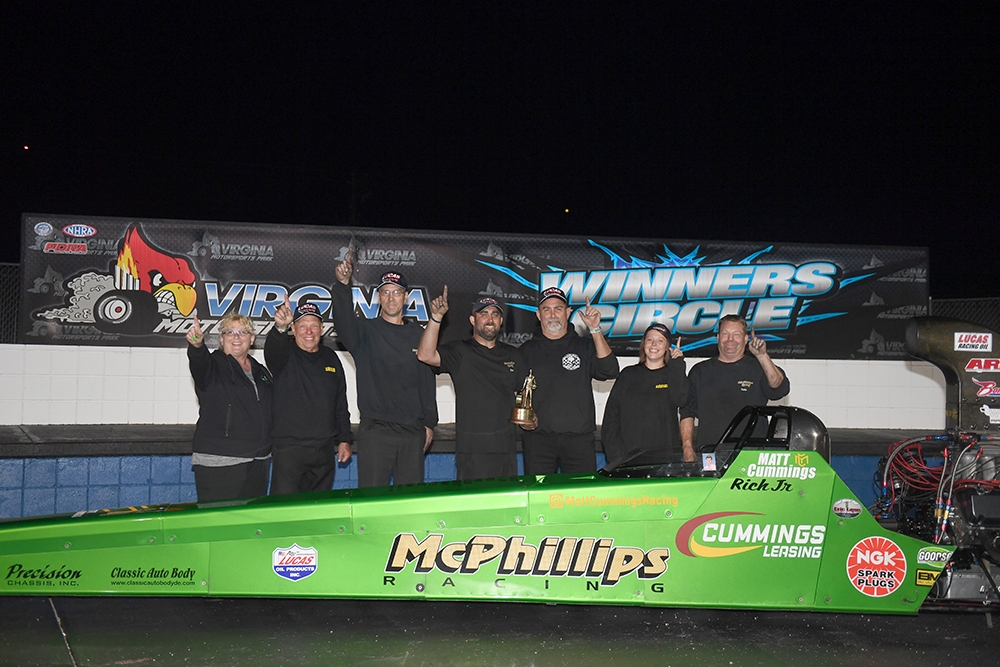 McPhillips, who never ran slower than a 5.164 in eliminations, easily outdistanced Fricke's slowing 7.045 with a 5.124 for his second career divisional Wally.
Fricke got the jump on McPhillips , rattled the tires, and punched it again in a valiant attempt to catch the quick green dragster. At one point the front wheels were dangling half track in a power wheelstand in a losing effort.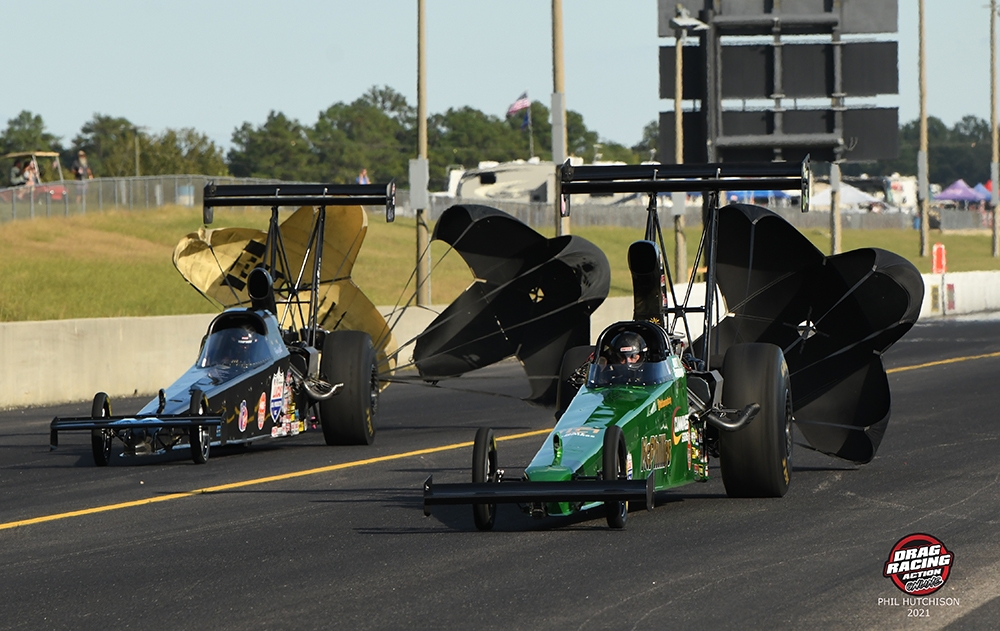 The dragster, with either McPhillips or Matt Cummings behind the wheel, has been one of the winningest cars in the 2021 season. The team has been crushing it all year including the last two NHRA events at Maple Grove and Charlotte. And at the Atlanta Southern Nationals in the spring, Rich Jr won the class over who?  Jackie Fricke.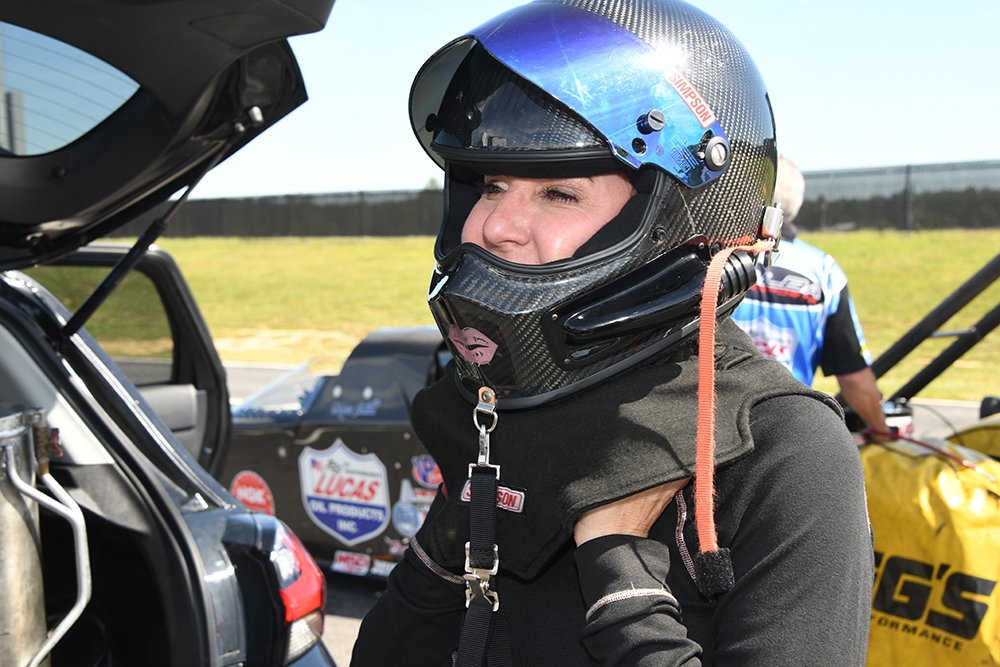 With the runner up at VMP, Fricke successfully defended her 2020  East Region Top Alcohol Dragster title behind the wheel of the Finke Equipment/Accelerated Travel A/FD.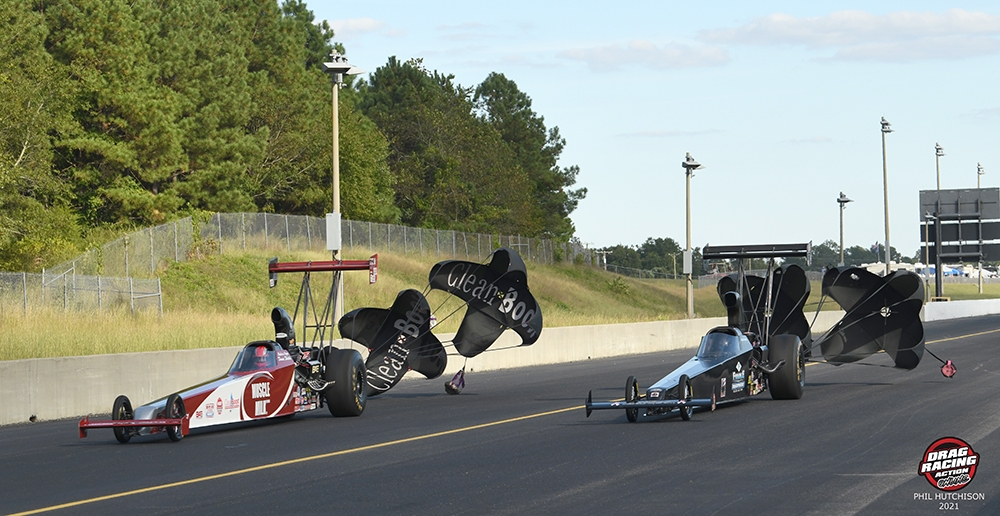 Jackie's win over Duane Shields in round two cemented her second straight Regional win.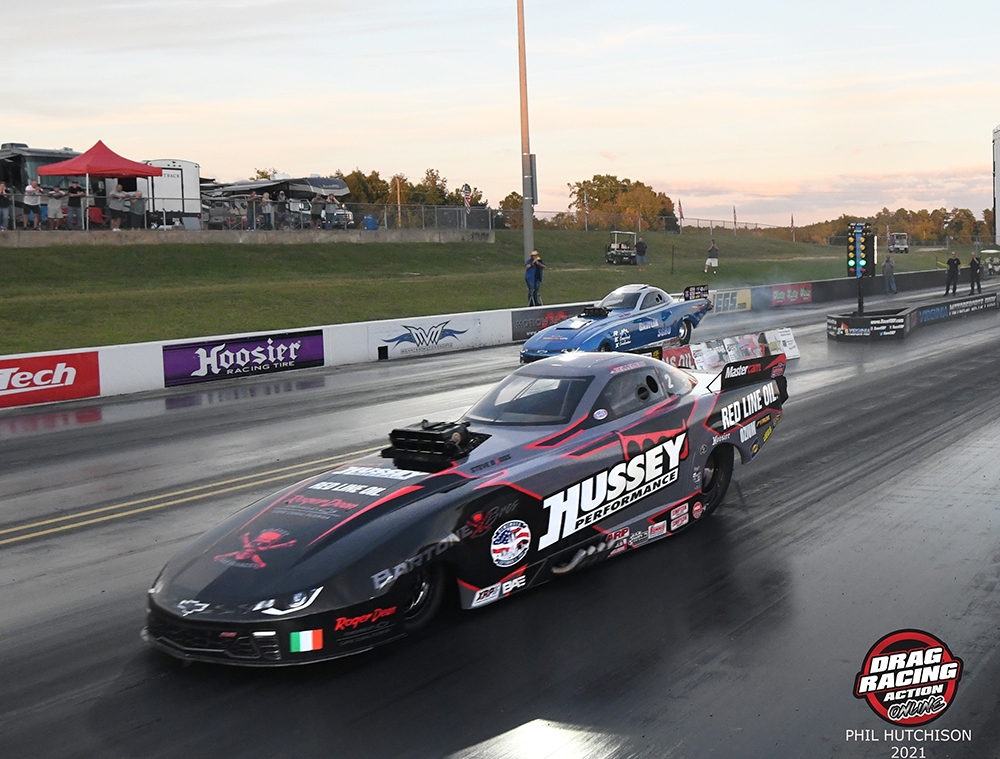 Bellemeur (near lane) streaks to a win as Gawlik spins the tires
Sean Bellemeur from Placentia CA, drove the Tony Bartone owned and Steve Boggs tuned Hussey Performance '18 Camaro to a victory defeating the '17 Camaro of Allentown PA racer Brian Gawlik.   Gawlik lost traction at the hit slowing to a 19 second time as Bellemeur, who had some traction issues himself, did a great driving job, calming the car to a 5.652 @ 261.88 MPH in the win.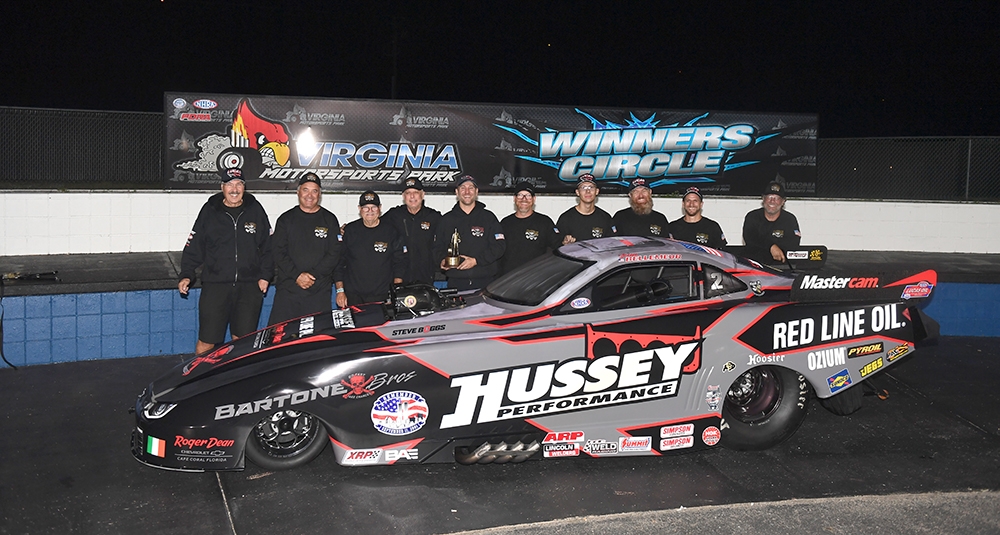 Defending East Region champ DJ Cox, lost in round 2 to eventual runner up Gawlik. Cox left VMP in the points lead but will need to go a few rounds at the East Region ending event at Cecil County Dragway Lucas Oil Divisional in October to defend his 2020 title.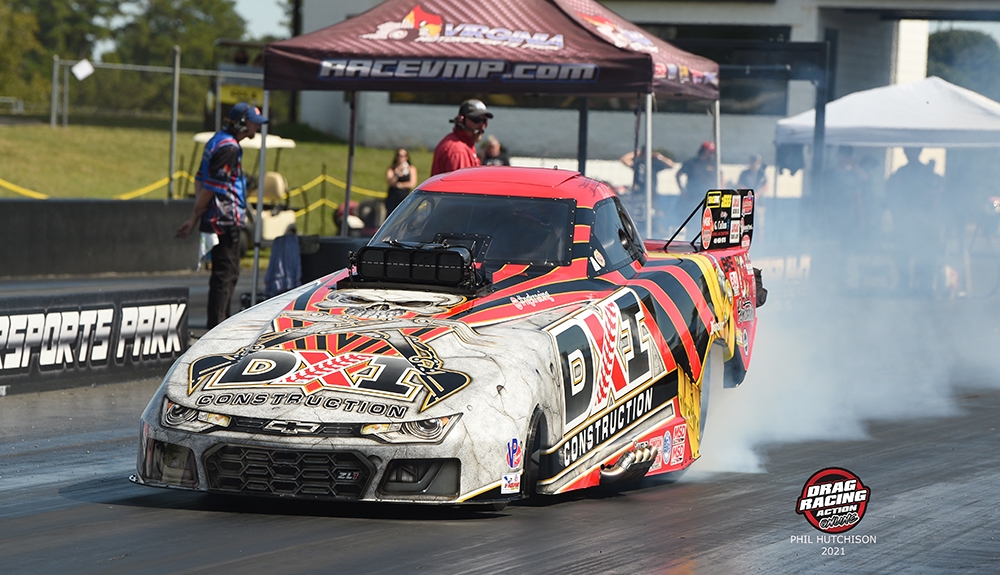 DJ Cox