Indy 1981. One of the Greatest Races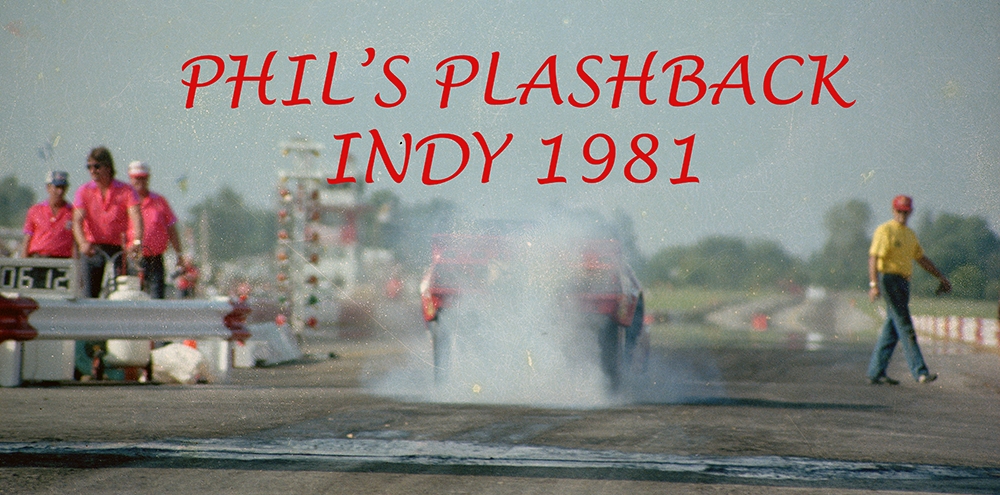 Images: Phil Hutchison  Story:  Phil Hutchison with big input from Bob Frey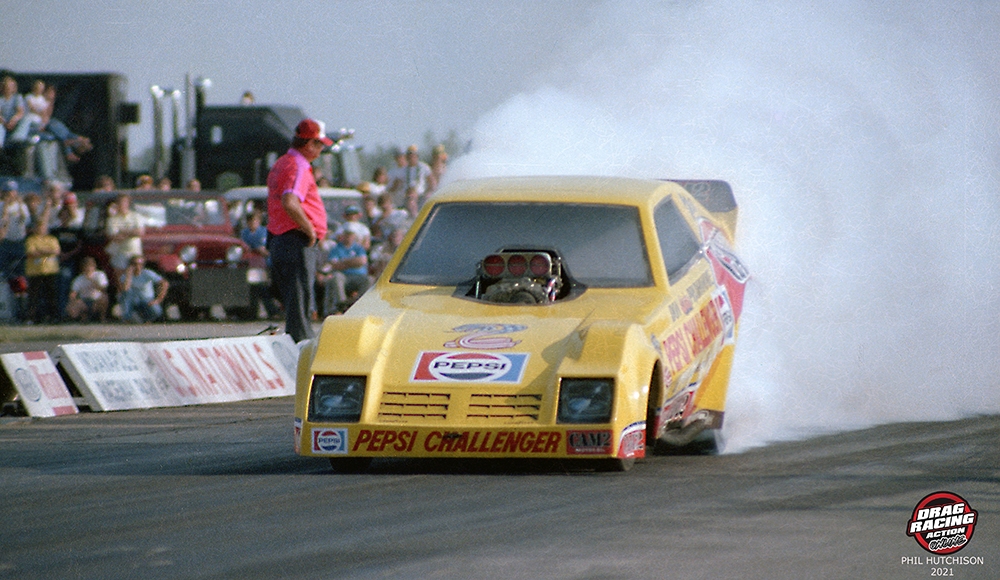 The 1981 US Nationals has been called one of the greatest events in NHRA history. The race was the first Nationals to feature a 16 car Top Fuel field. A departure from the 32-car show that was the norm for years. I was just a spectator with a camera.
With the reduced field, qualifying was brutal with Gary Beck leading the all five second show with a 5.63 tying an NHRA record. According to NHRA historian and former announcer Bob Frey, during qualifying, eighty-five 5-second runs were posted! The bump spot for the 1981 US Nationals was an astounding, at the time, Mark Oswald at a 5.78 in the Thomas, Oswald & Kattelman car.
.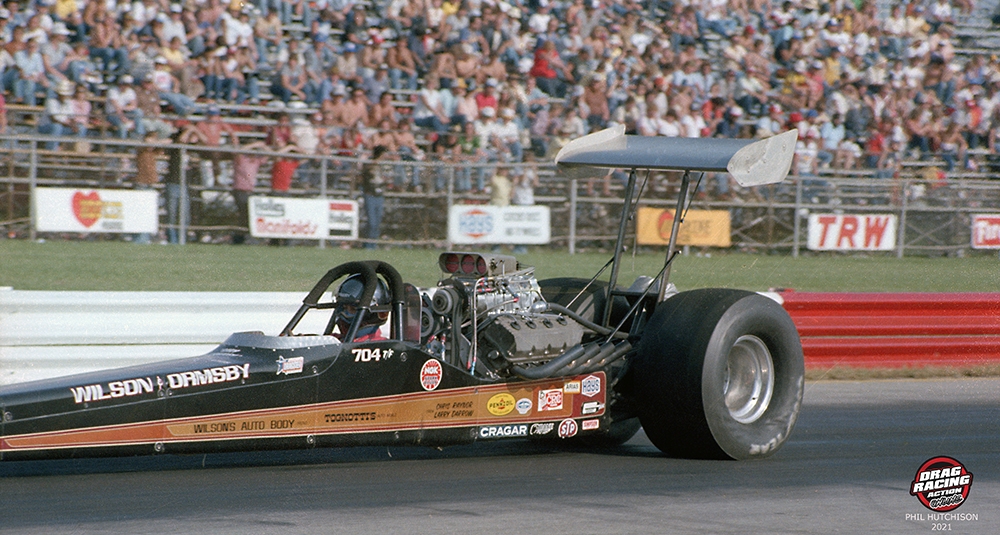 Not making the quick show was Californian Gary Ormsby in the Wilson and Ormsby car. Gary was first alternate with a just missing 5.793 – 250.69 MPH. Gary's career had not kicked in yet as this car was seldom, if ever, run east of the Mississippi. In the next ten years, Ormsby would become a superstar in Top Fuel; obtain a major sponsorship from Castrol. Crash a few cars. Build a streamliner. Set NHRA Top Fuel records. Become NHRA World Champ in 1989 and runner up in 1990. In what was a great loss, Gary passed away at the early age of 49 on August 28, 1991 from prostate cancer.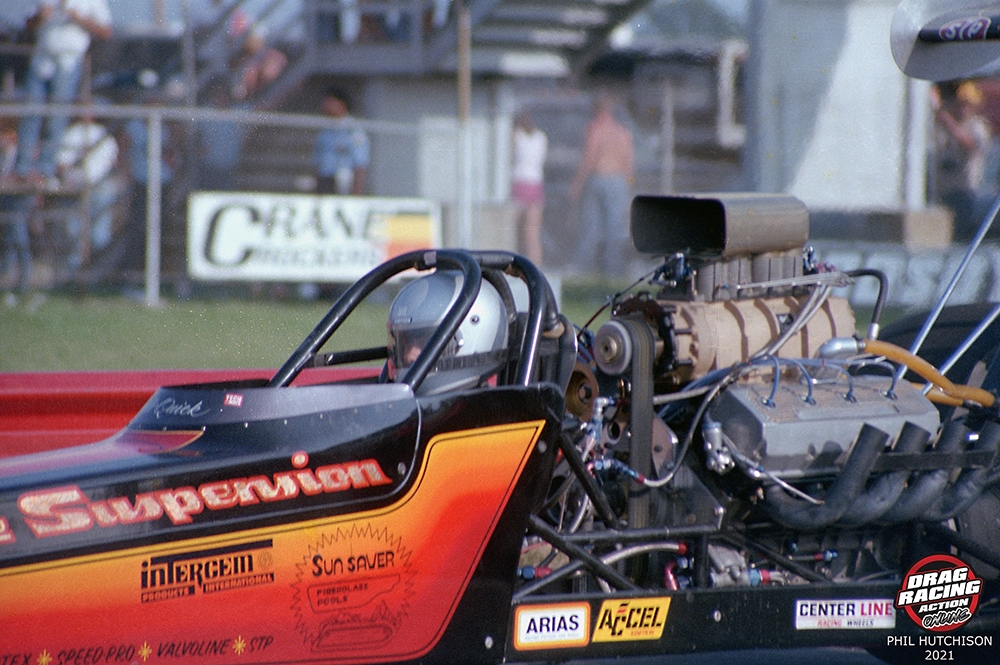 Also not making the Big Go East was Gary Cochran in the Genuine Suspension car. Mr. "C" from Long Beach CA was one of numerous West Coast cars that made the tow to Indy.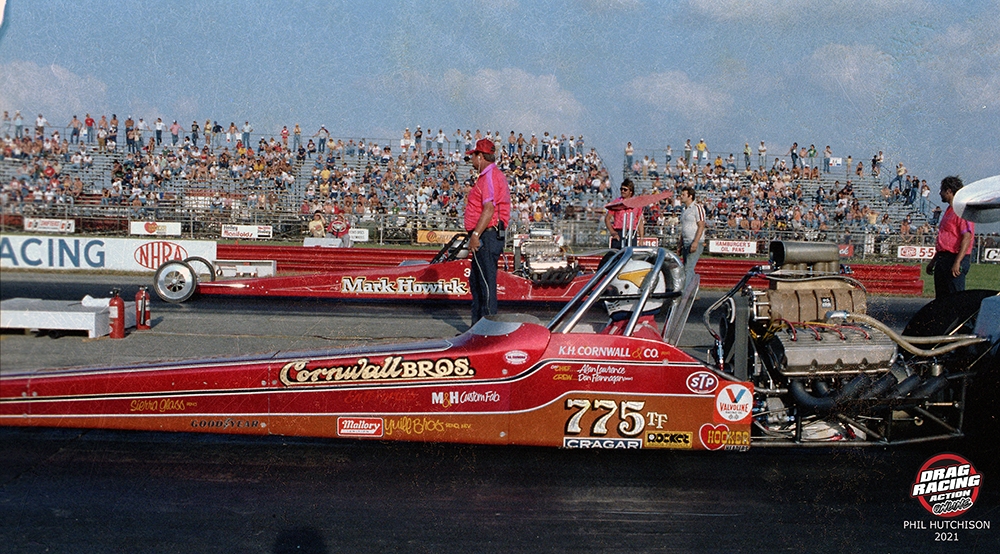 Two other non-qualifiers were Division 7 racer Gary Cornwall and Ohio's Mark Howick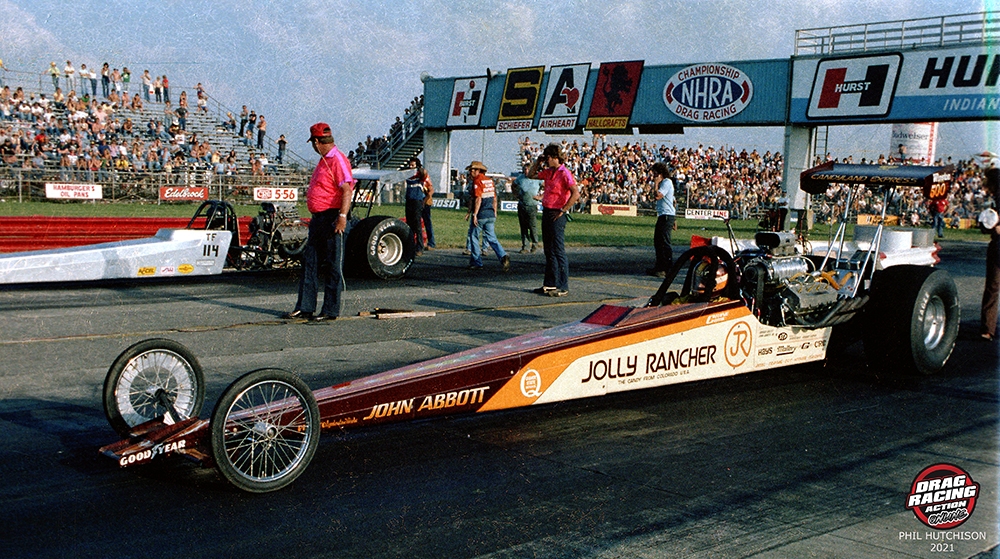 During qualifying  eventual T/F winner, Johnny Abbott, was against the D1 Top Fueler of Kerry Sweigert. Kerry gained notoriety driving the Lewis Brothers Sparkling Burgundy car to numerous wins on the East Coast in 1977.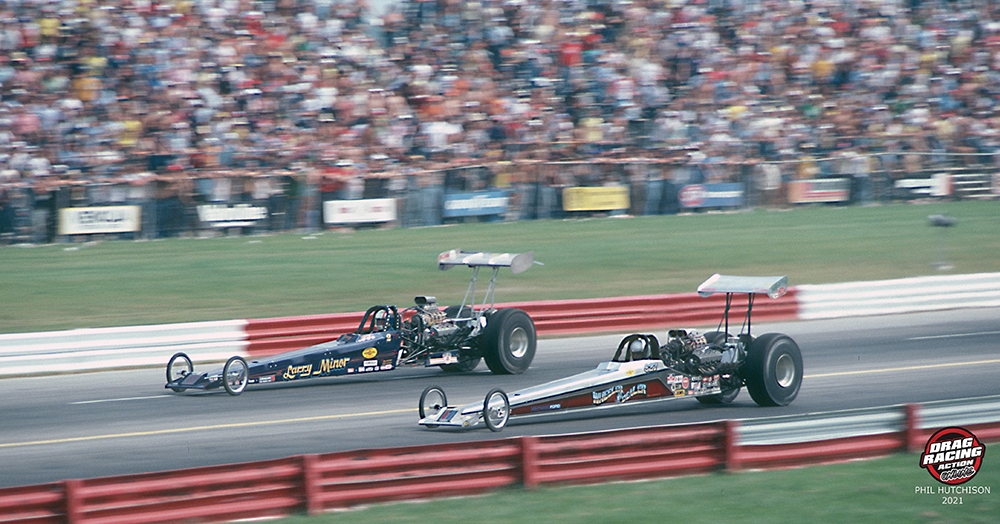 A major upset took place in round two with Terry Capp (near lane) , defending 1980 Top Fuel winner, taking his Al Swindahl chassis car to a win over low qualifier Gary Beck.  Beck and owner Larry Minor were a year and a crew chief away from their recording setting years.  Bernie Fedderly, who was Capp's tuner at Indy in '81, went to the Minor team the following year.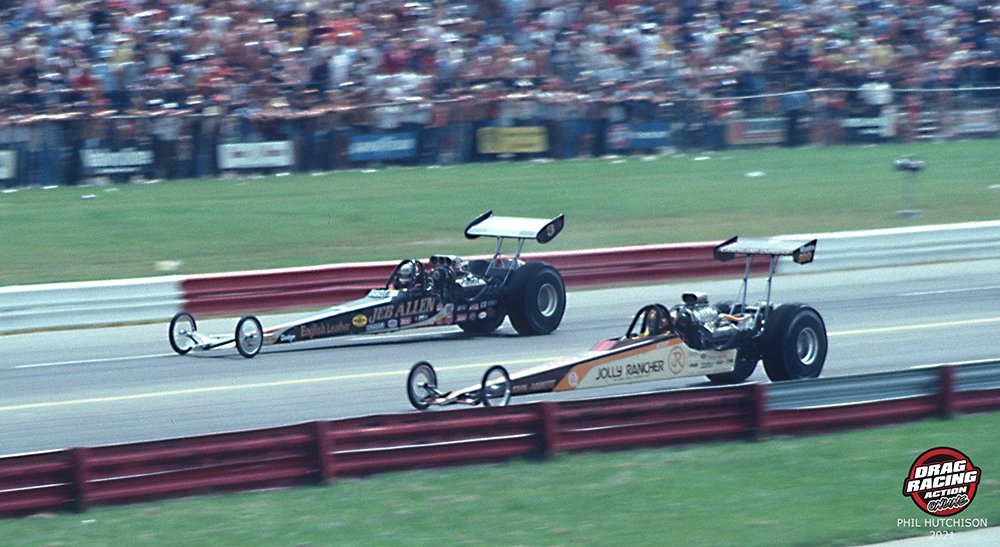 Earlier in the weekend, Abbott was side by side with Jeb Allen
After rain washed Monday's finals until Tuesday, it all boiled down to Colorado racer Johnny Abbott's Jolly Rancher car against David Pace driving the Carroll Brothers dragster out of Texas. Abbott had defeated Terry Capp in his semifinal race and Pace beat Dwight Salisbury to make his first ever final. It was over on the starting line as Pace left too soon giving the win to Abbott.
Abbott, who flirted with National Champ fame, never won an NHRA event after his historic US Nationals win. Abbott passed away in May of 2017.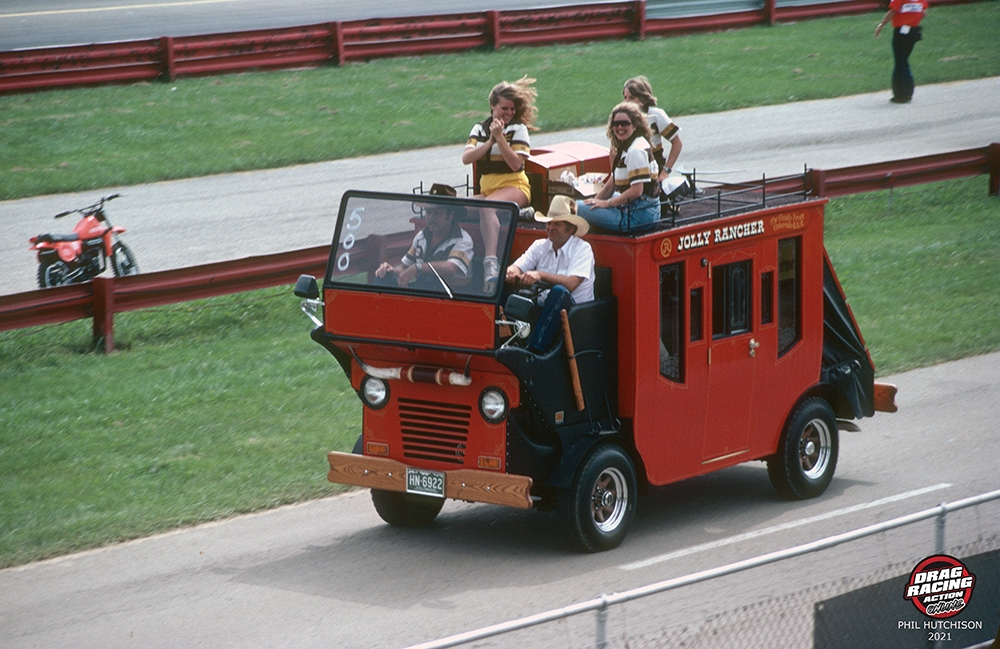 The Jolly Rancher truck was a big hit with the fans.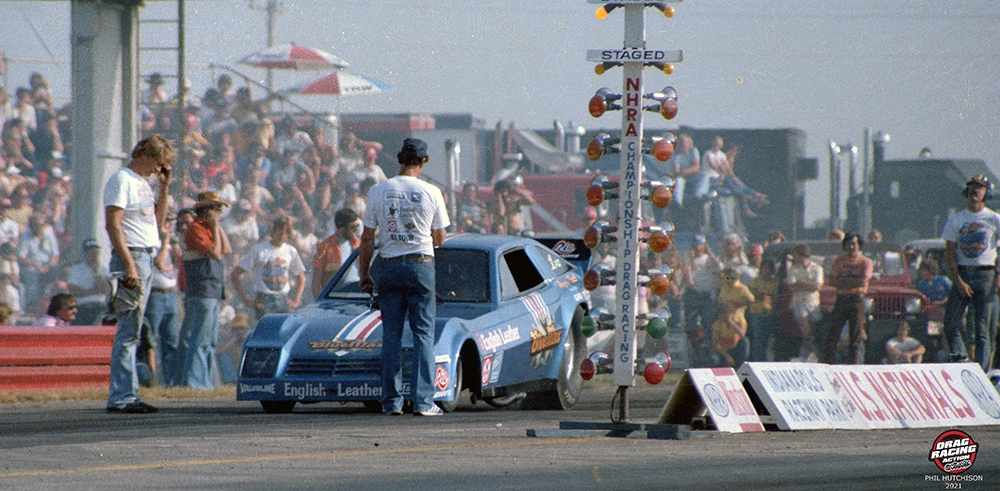 Funny Car was won by the Blue Max driven by Raymond Beadle over  Jim Dunn. Big Jim's "Fireman's Quickie" lost traction at the hit putting Beadle in the winner's circle along with setting a new NHRA record. The win at Indy put the Texas star in high gear on his quest for his 3rd straight Funny Car title.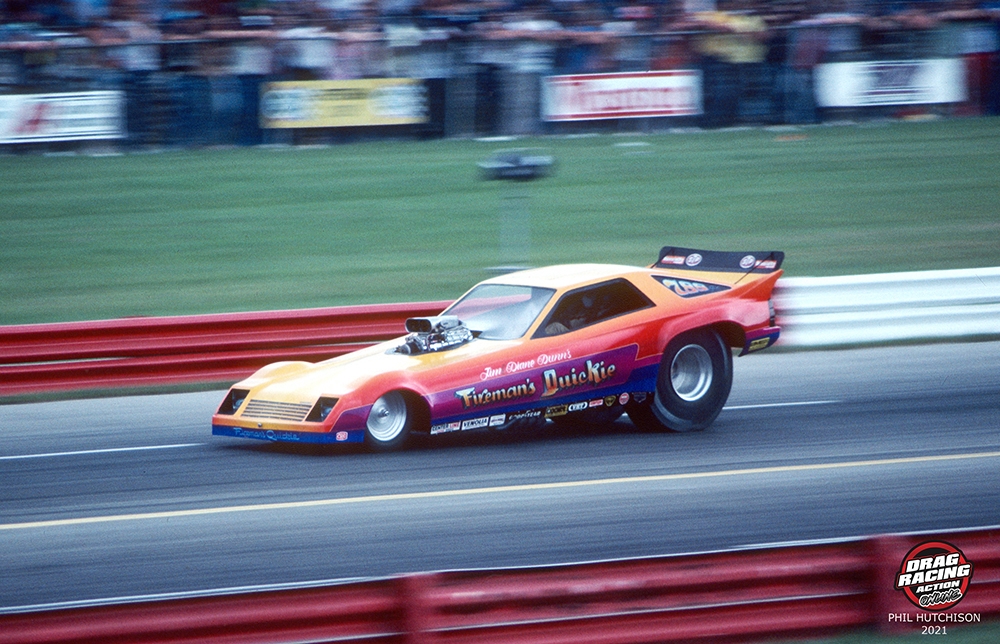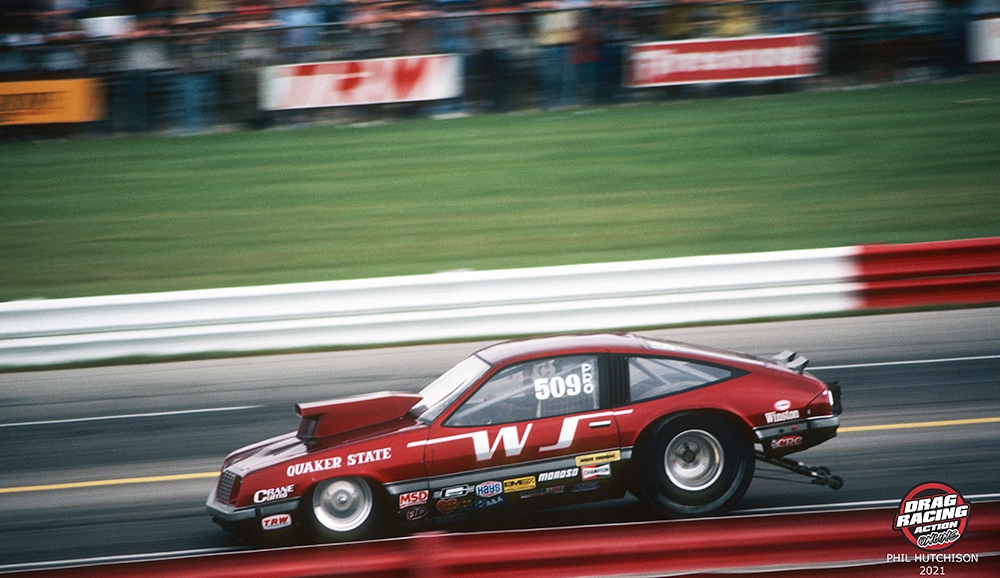 Warren Johnson, still a few years away from his dominating self at Indy '81.
After hitting the NHRA Pro Stock Top 10 on a regular basis, Warren Johnson was shut out in 1981. At Indy, He was 16th with an 8.616 160.14 and lost in rd. 1. Warren came back the following year finishing 3rd in the points. 'The 81 event was the last Nationals where Pro Stock used numerous weight breaks depending on make and motor of which car was running. In 1982 the NHRA went to the 500 cubic inch formula. .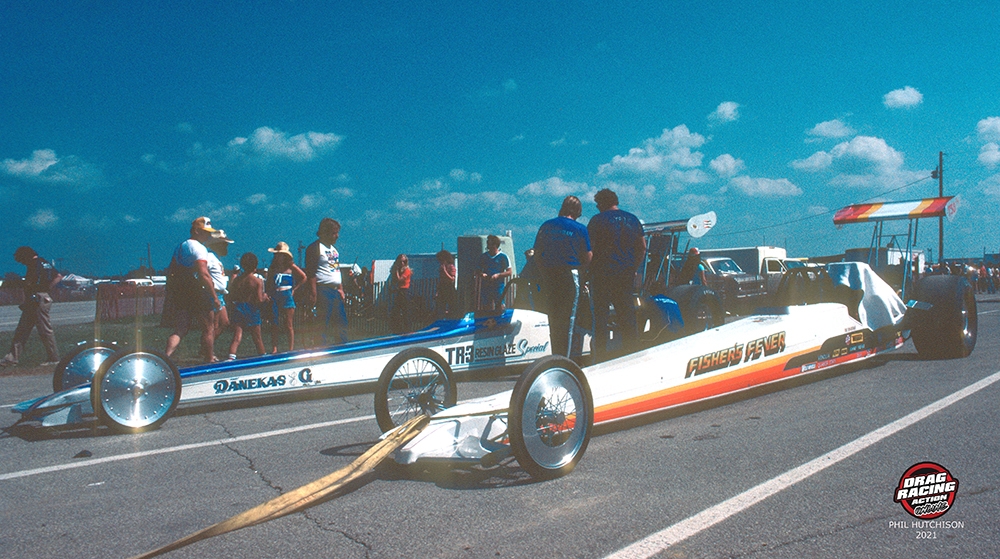 In the staging lanes, eventual semifinalist Dwight Salisbury in the Fisher's Fever car sits next to former Indy T/F winner Marvin Graham.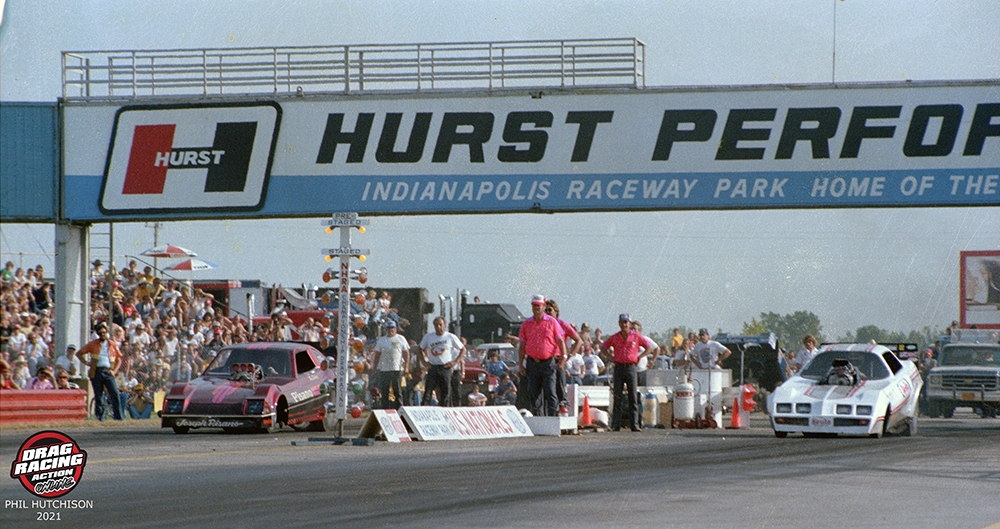 Gordie Bonin, near lane, up against Tom Ridings in the Pisano car.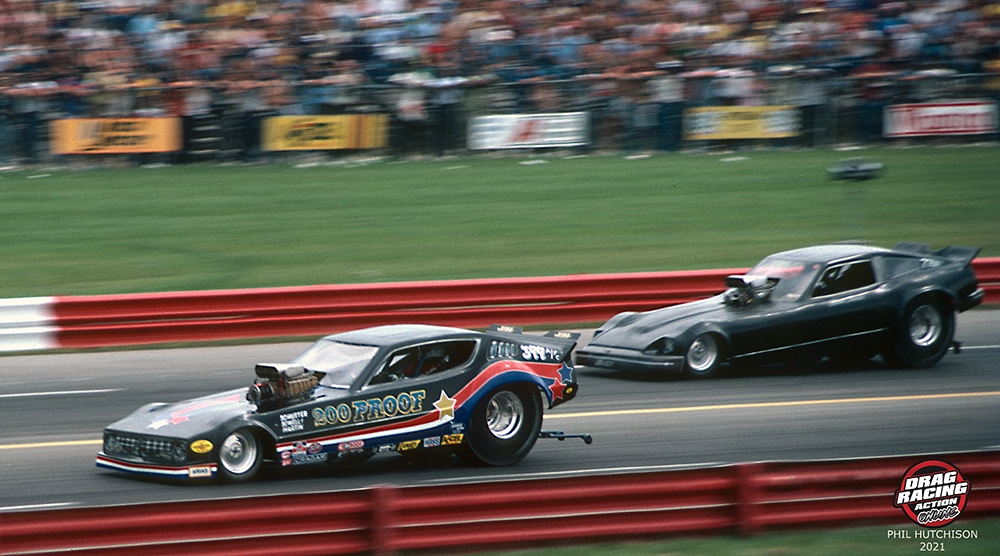 Division 3's Cliff Sewell against an unknown Datsun FC from Division 7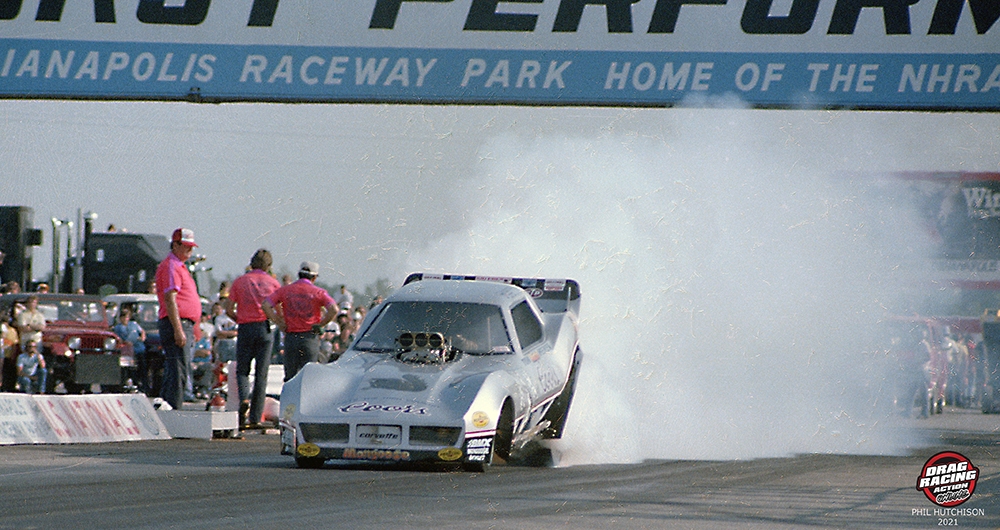 Tom "The Mongoose" McEwen, years past his historic 1978 win over Don Prudhomme, lights the tires in the Coors Corvette.