Fricke and Pomponio Take Big Wins at Maple Grove Lucas Oil Divisional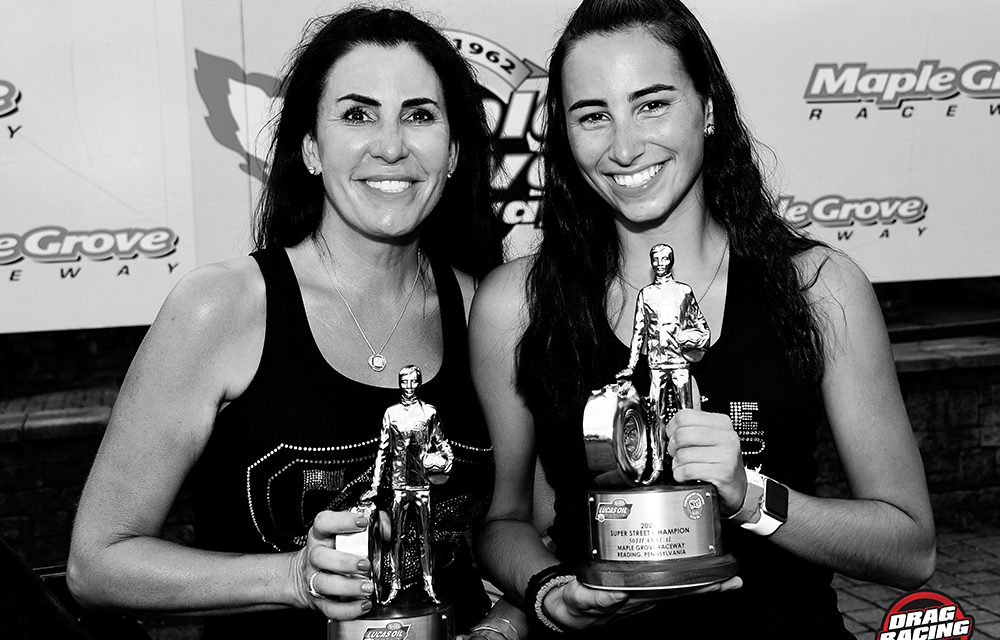 Story and Photos by Phil Hutchison
It took a little over 90 days to complete the Lucas Oil Divisional at Maple Grove Dragway in Mohnton PA, but the NHRA Division One and the Maple Grove crew finally got it in the books. The original date, Memorial Day weekend, was a wet mess with three solid days of rain forcing the NED to move the event to the week before the US Nationals in Indianapolis.
The winners at Maple Grove included former winners and a few first timers racing in the Lucas Oil series. And what may be a first at an NHRA event; an aunt and her niece were champions at the same event.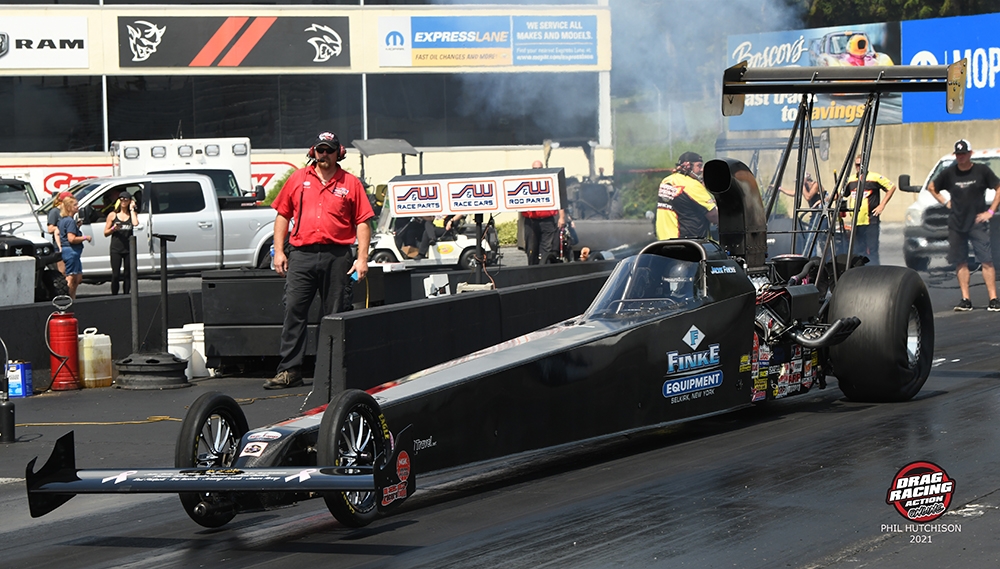 Taking the honor in Top Alcohol Dragster was Flemington NJ racer Jackie Fricke winning her second East Regional race for 2021 and putting a little distance between her and #2 in the region, Duane Shields from Nevada.
Jackie quailed the Finke Equipment/Accelerated Travel A/FD in the #1 spot with 5.201 @278.63 with Shields putting his Muscle Milk dragster #2 with a 5.264 @ 273.00 MPH.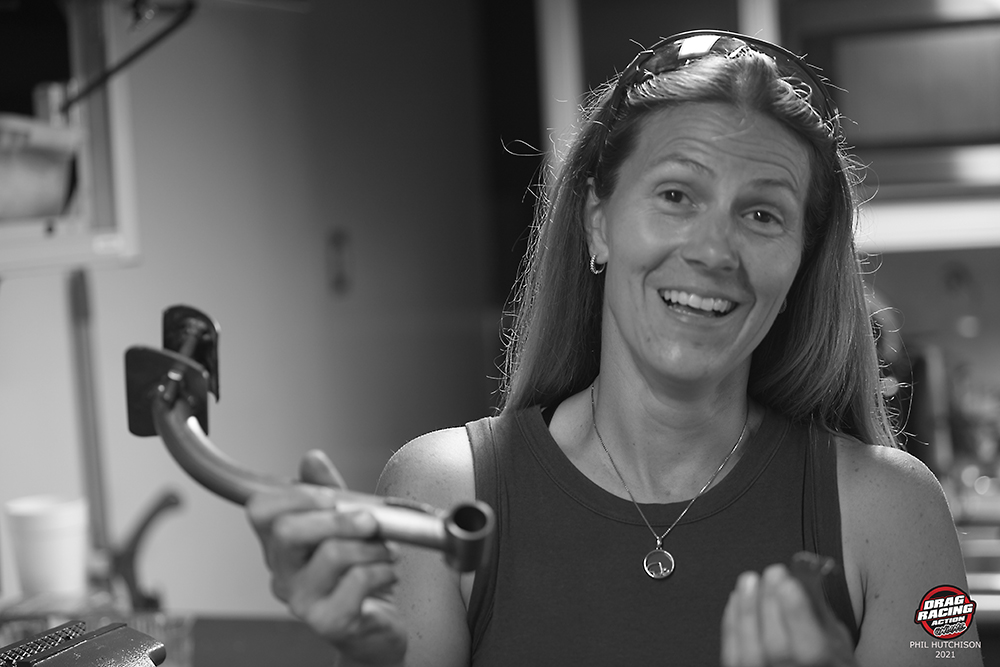 First round went as scripted for the exception of Karen Stalba from Hammonton NJ who was #3 qualifier right behind Shields. After her burnout the clutch pedal broke in her A/FD as she was backing up and Karen could not shift her dragster into drive forcing her to shut off giving her opponent, Dan Dietrich, a free pass into round 2.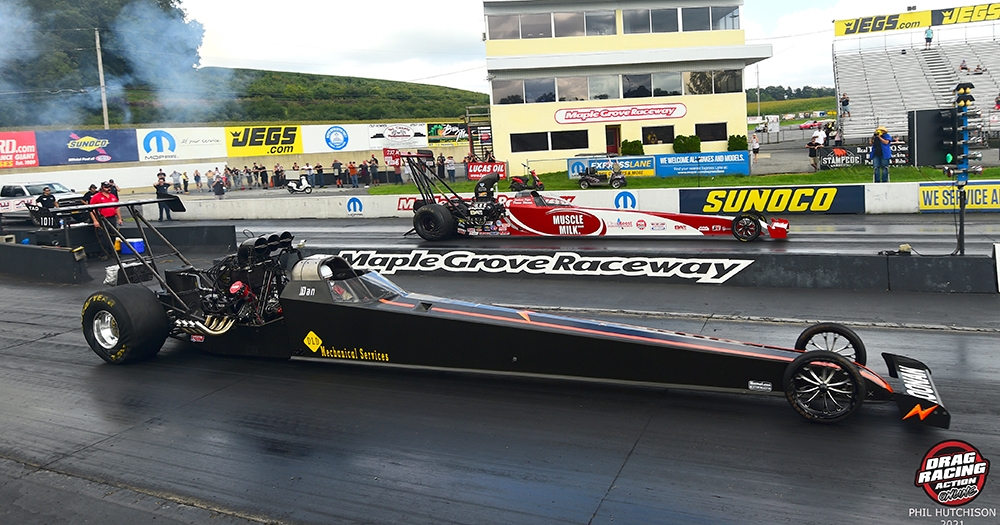 Dietrich beat #2 qualifier Shields in their second round match up as Shields had a terrible light and could not run the number putting Dietrich in the finals. Fricke, after a first round bye, defeated Tom Fox Jr's blown dragster in the semifinals after Fox was very late on the light and then smoked the tires ending his day.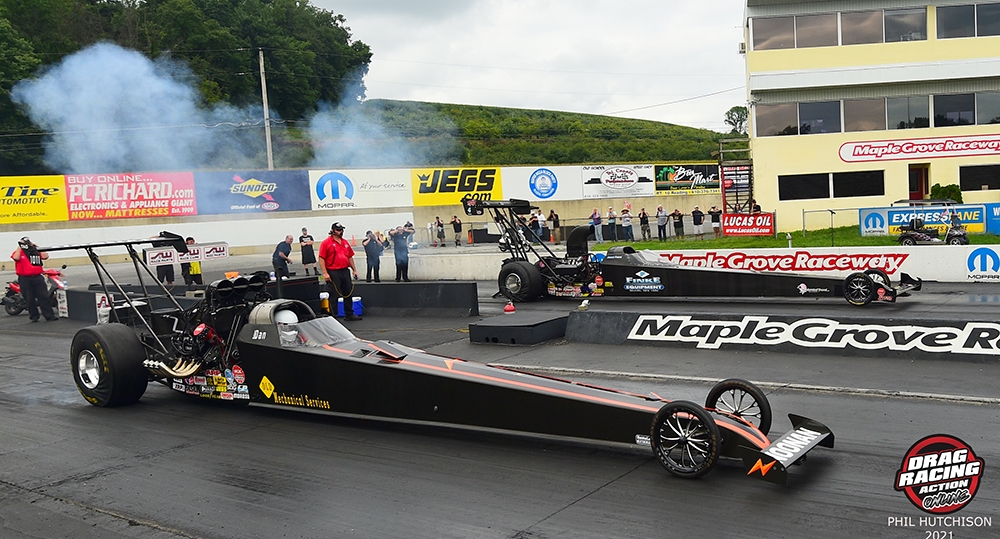 In the finals Fricke had the better car even with a RT that started with a one (0.194) which usually spells doom but Dietrich lit the tires as Jackie sprinted to a 5.239 @ 276.46 for her 11th Lucas Oil Drag Racing Series Wally.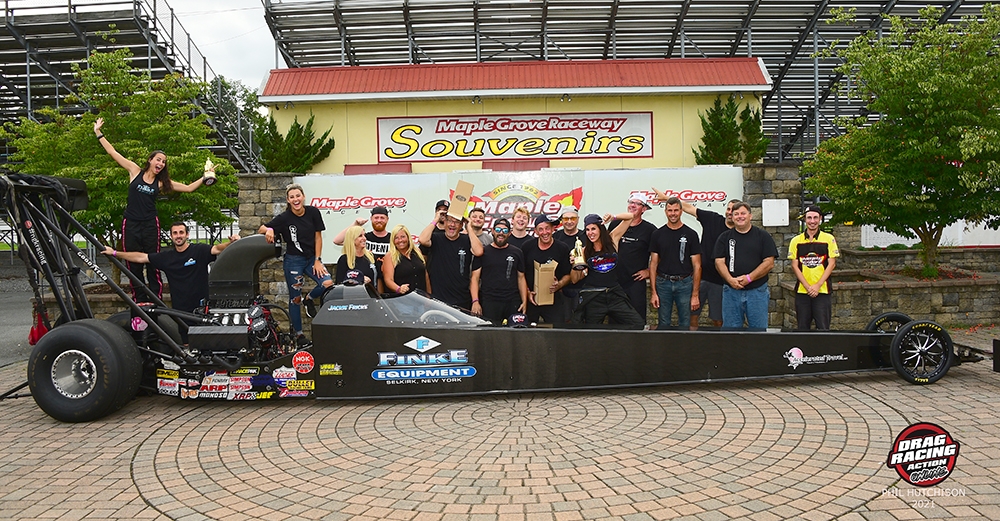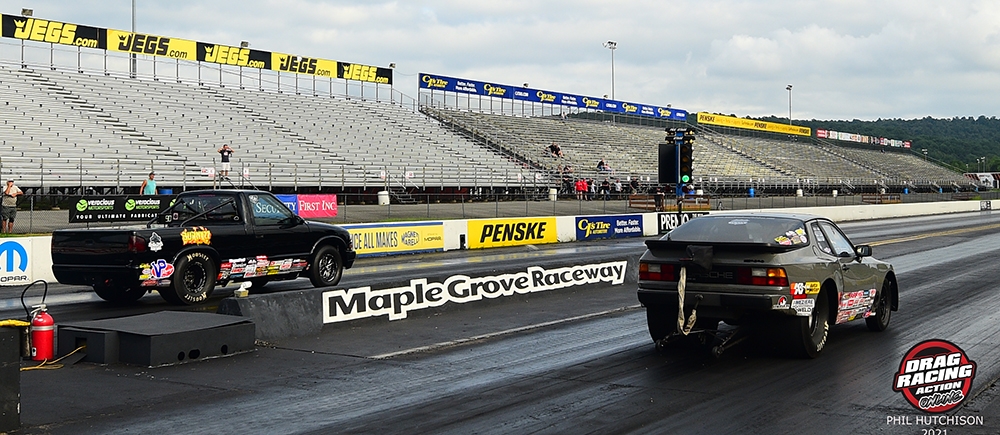 Minutes after Jackie's win, Taylor Iacono, Jackie's niece, was in the Super Street finals in her '99 S10 Chevy truck against multi time winner Keith Mayers in his '85 Porsche running out of Ellendale DE. Taylor nailed Mayers on the tree with a 0.005 light and ran a 10.913 to Mayers' better but later 10.905. The win was Taylor's fourth NHRA Wally.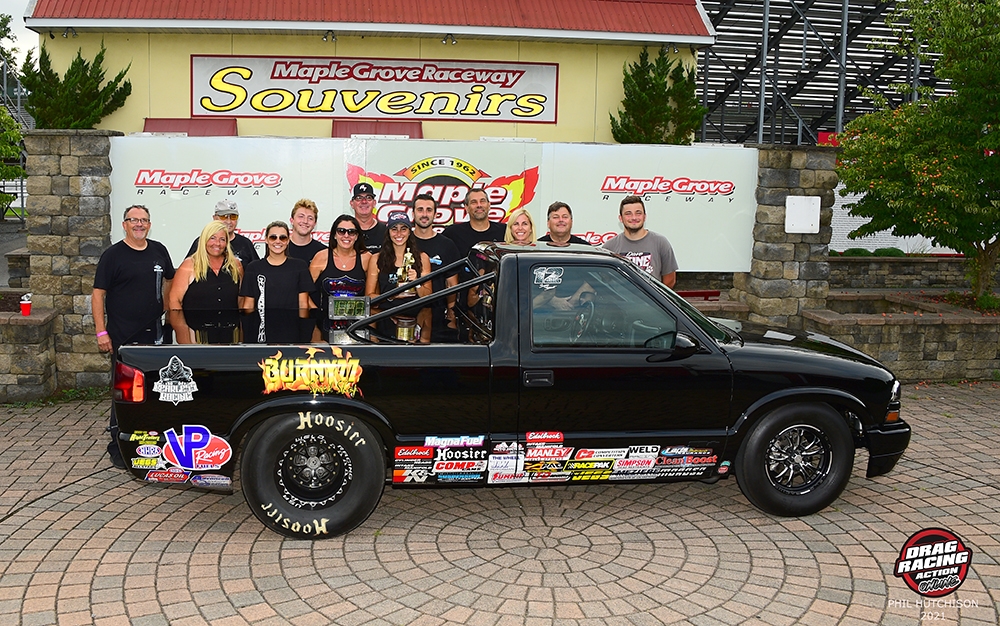 In Alcohol Funny Car, former champ Dan Pomponio from Berlin NJ put his Boninfante Friction/NGK Monte Carlo in the winners circle with a win over Allentown PA racer Brian Gawlik in his Gawlik and Srgo REX Equipment and Construction '17 Camaro. Both racers had qualified in the top spots with Pomponio #1 with a 5.594 and Gawlik right behind him with a 5.607 good enough for #2 qualifier.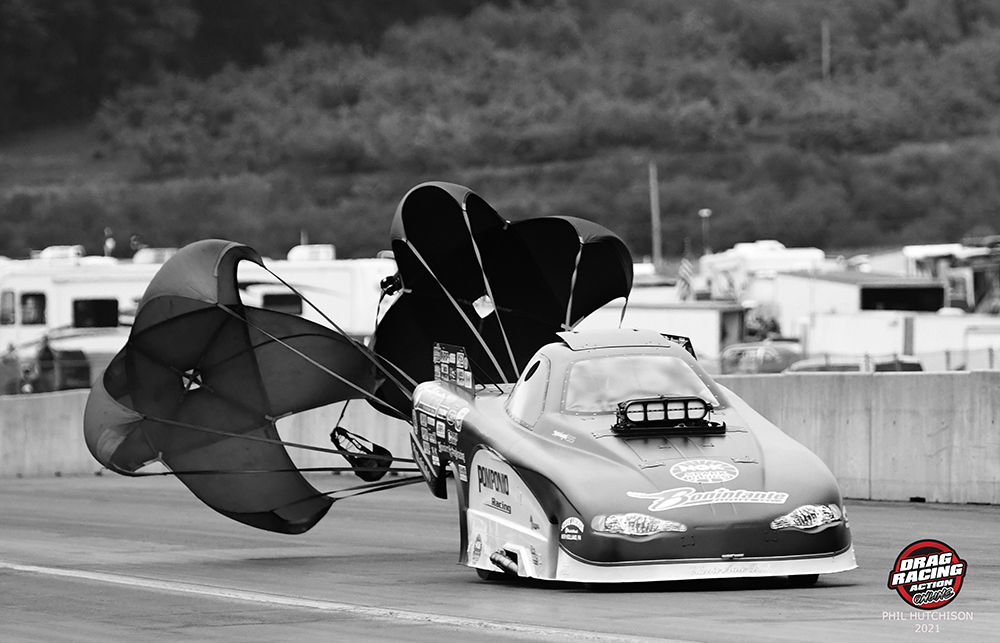 In the final Pomponio and Gawlik left as one with identical reaction times but Pomponio had the power with a 5.617 beating Gawlik's close 5.660.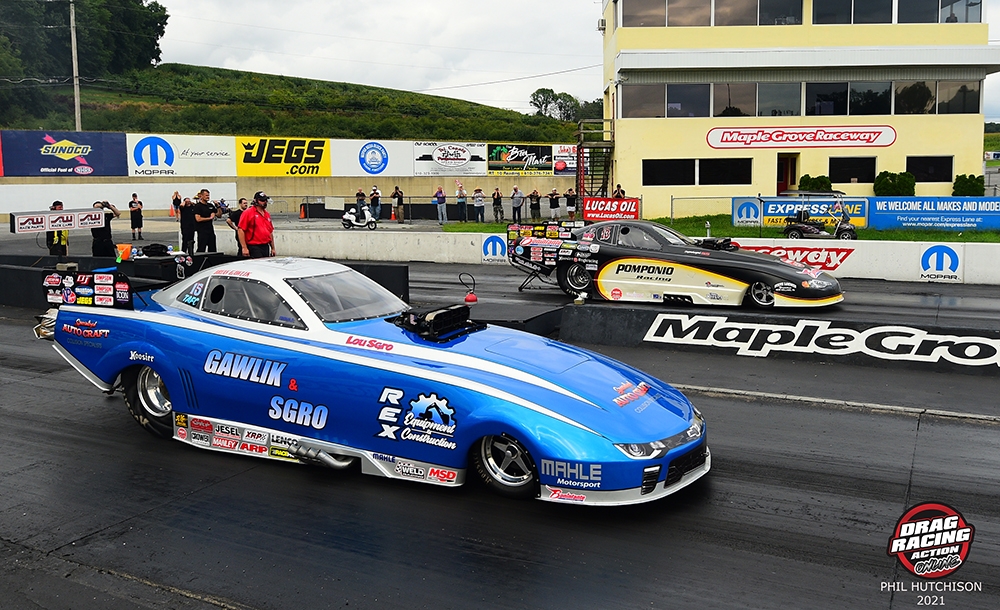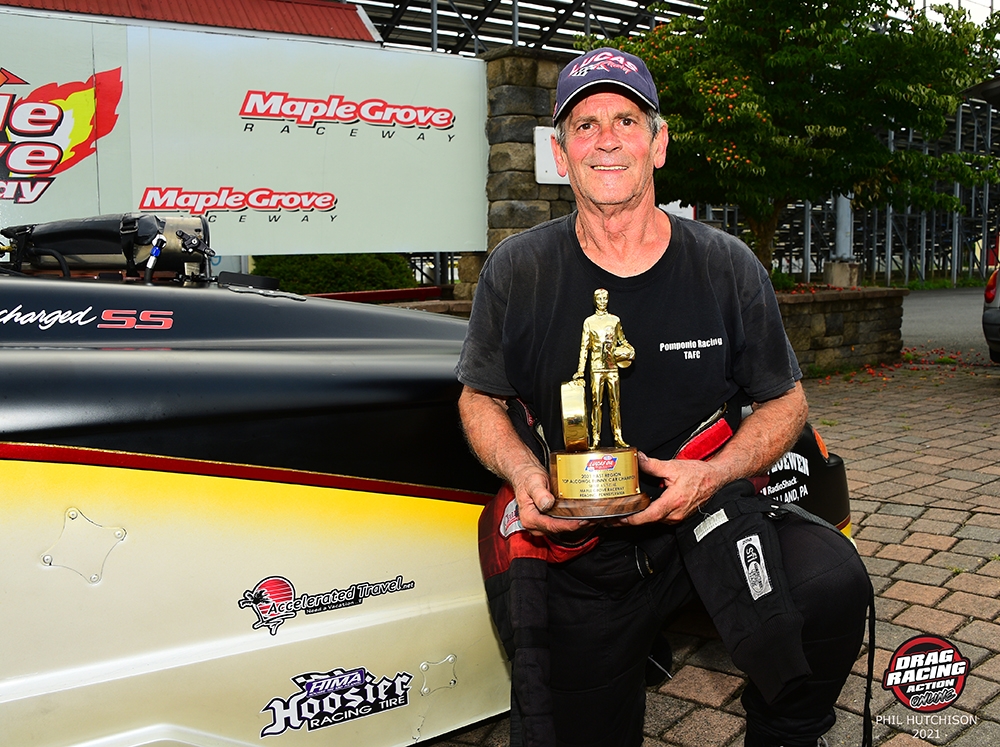 Maryland racer DJ Cox Jr, who was leading the point chase in the East Region Alcohol Funny Car coming into Maple Grove, had the misfortune of breaking a throttle linkage during his burnout against his competition, NC racer Joshua Haskett in his '14 Mustang. Haskett's car had trouble firing and in an odd set of curcimstances, both drivers were disqualified as neither could stage their cars under power. DJ still left Maple Grove with the point lead and along with Pomponio will be the East reps at the upcoming Jeg's Allstar race at Indy.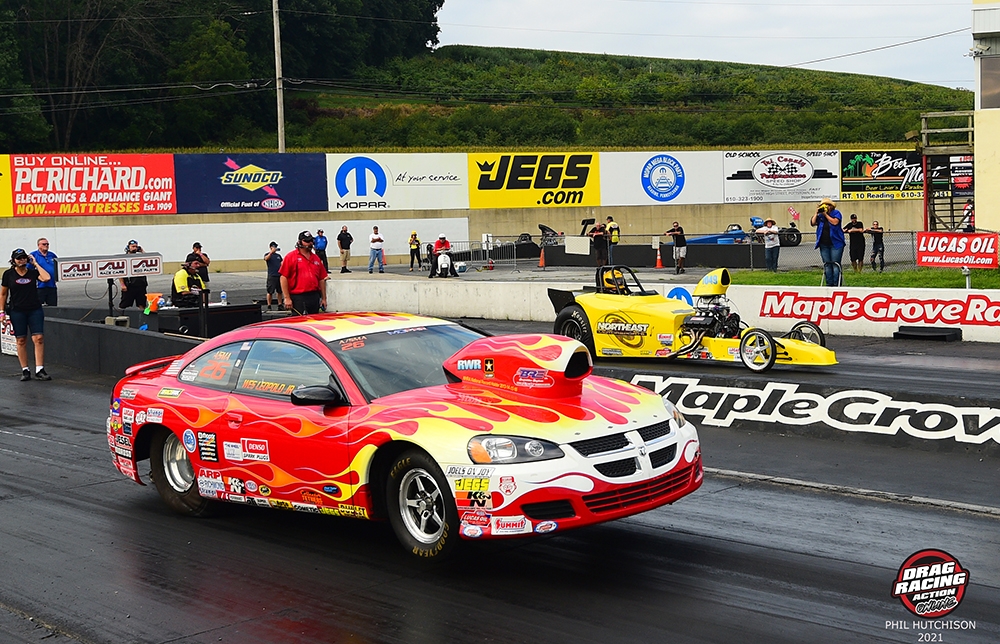 Kingston MA racer Todd Logan has been campaigning his A/EA as long as he can remember without a Lucas Oil win. All of that changed at Maple Grove as Logan put his Ken Keir built altered into the Competition Eliminator winner's circle with a win over the A/SMA Mopar Stratus of Wes Leopold from Bethel Park PA.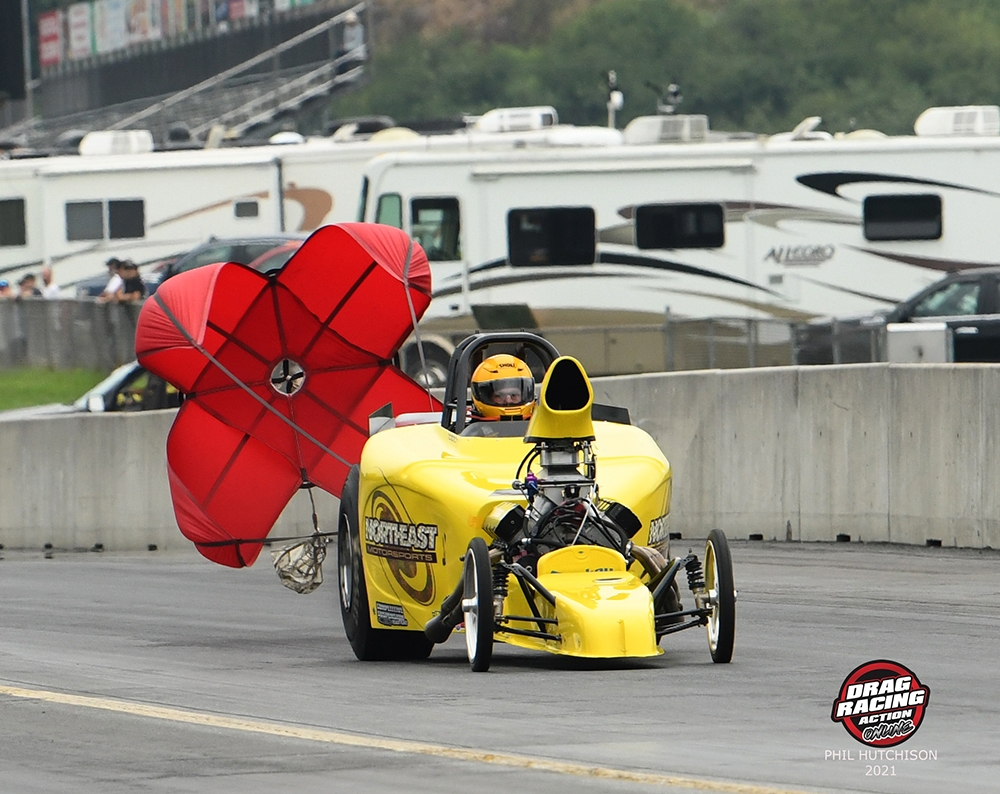 In the finals it was all Logan has he got the better light in his Northeast Motorsports car and ran a 0.318 under 7.572 to Leopold's better but much later 0.486 under 7.984.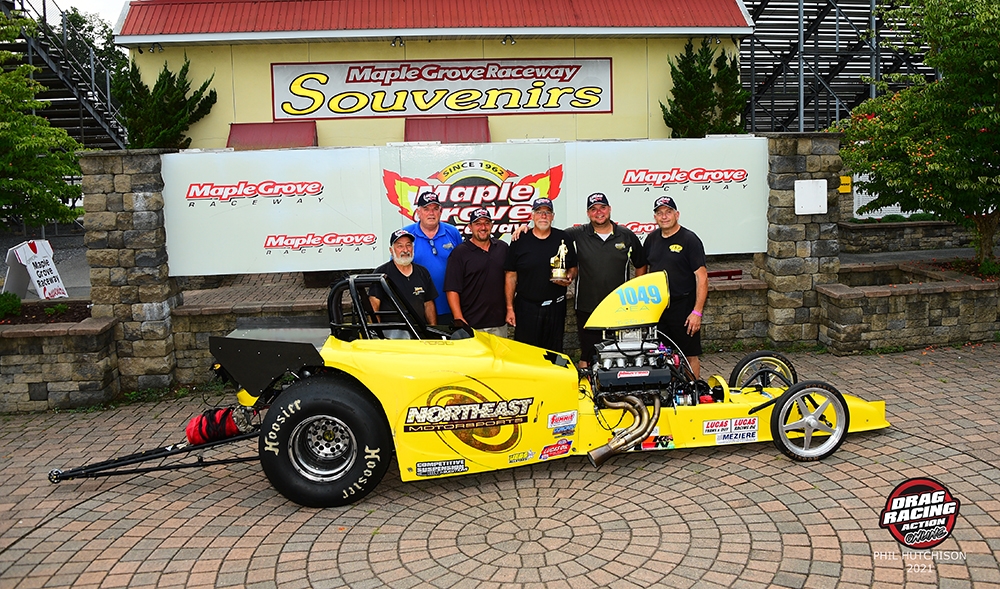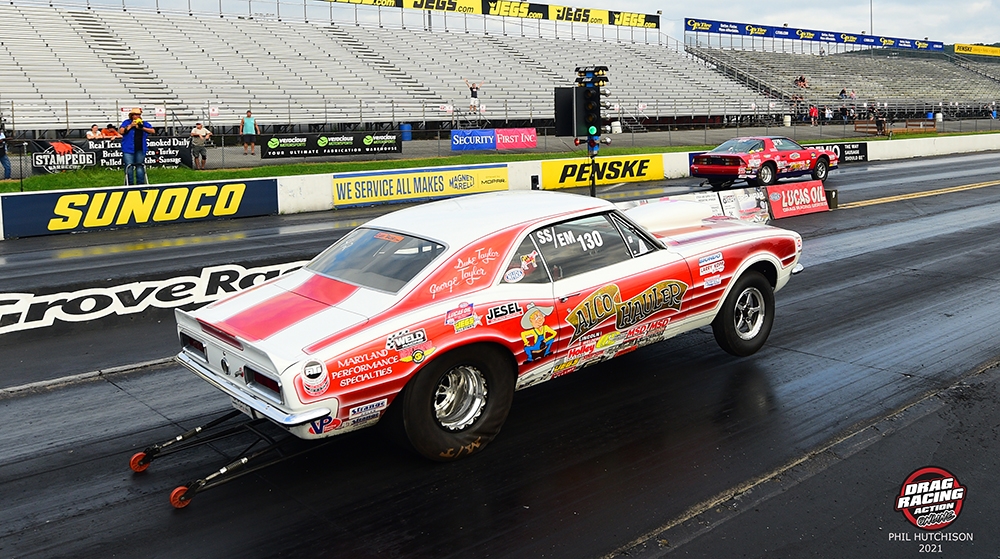 Super Stock winner George Taylor, who like Logan has been running his family's Alco Hauler SS/EM Camaro for what seems like forever, finally got a Lucas Divisional win over former world champ Joe Santangelo's GT/LA Camaro. Taylor who has won NHRA national events along with NED Opens, got the gift of Santangelo leaving too early giving the Bel Air MD driver the win.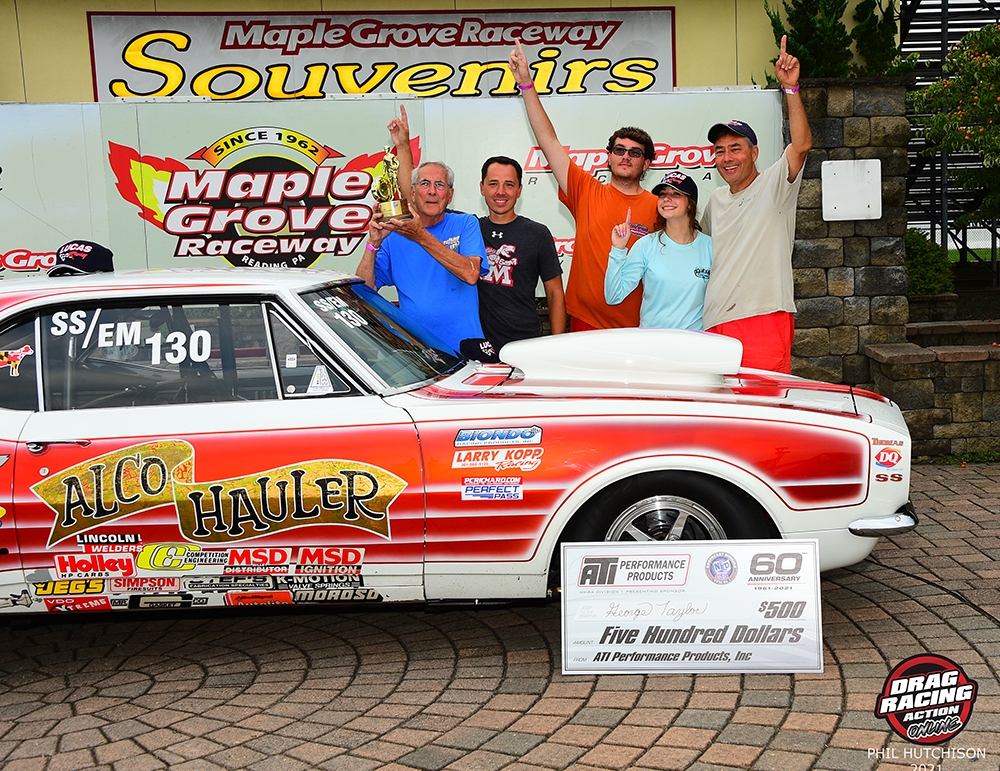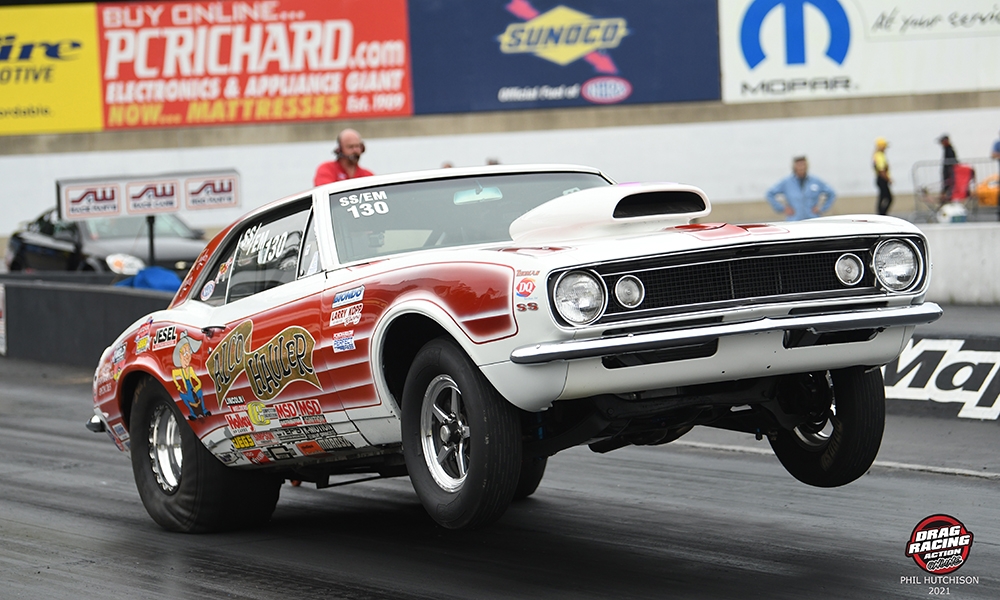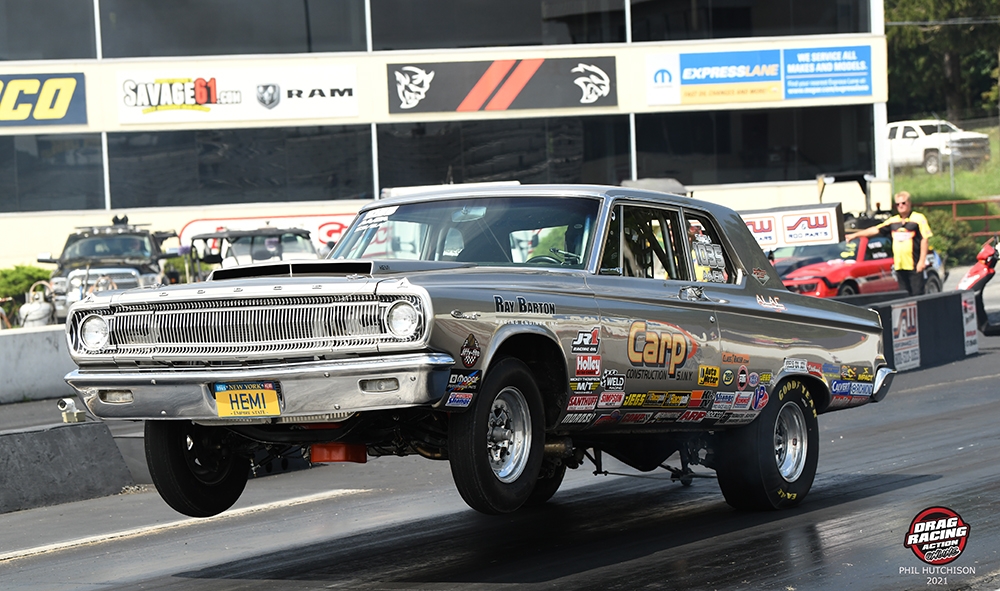 Todd Hoven from Nazareth PA, took the Carp Construction Ray Barton powered AA/SA '65 Hemi Coronet from the pole position to the winner's circle in fine fashion. Defeating the B/SA of Russell "Bubba" Linke in a close final with both drivers running on their dial with Hoven's 0.010 RT the difference in the race. The win was Hoven's 6th career Lucas Wally.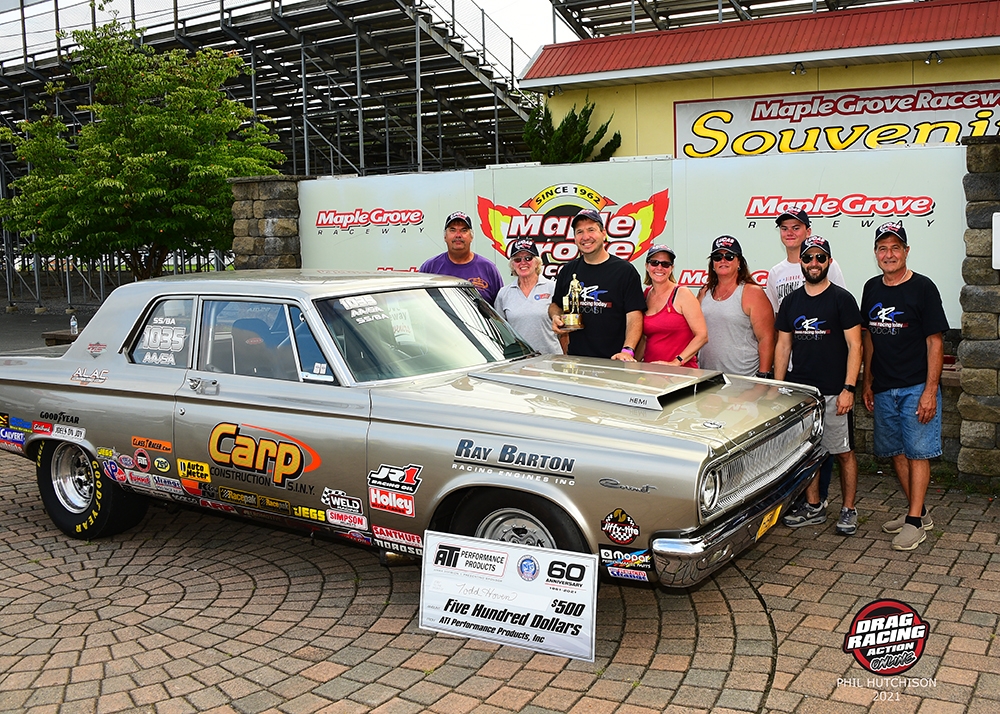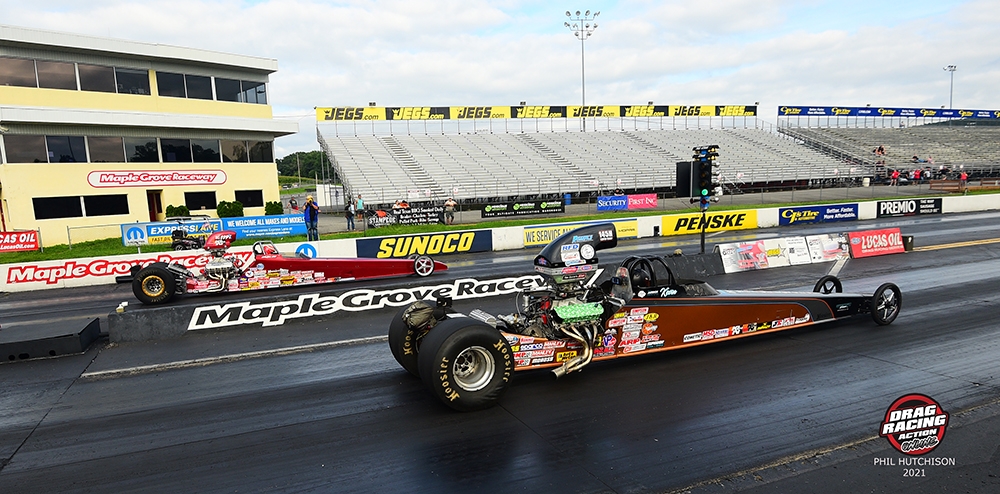 Medford NJ's Walter Olt won his third Lucas divisional in Super Comp defeating the S&W car of local racer Kevin Scholl in the finals. Olt got off the line first forcing Scholl to push it a little too much as Scholl ran out with an 8.891 to Olt's winning 8.921.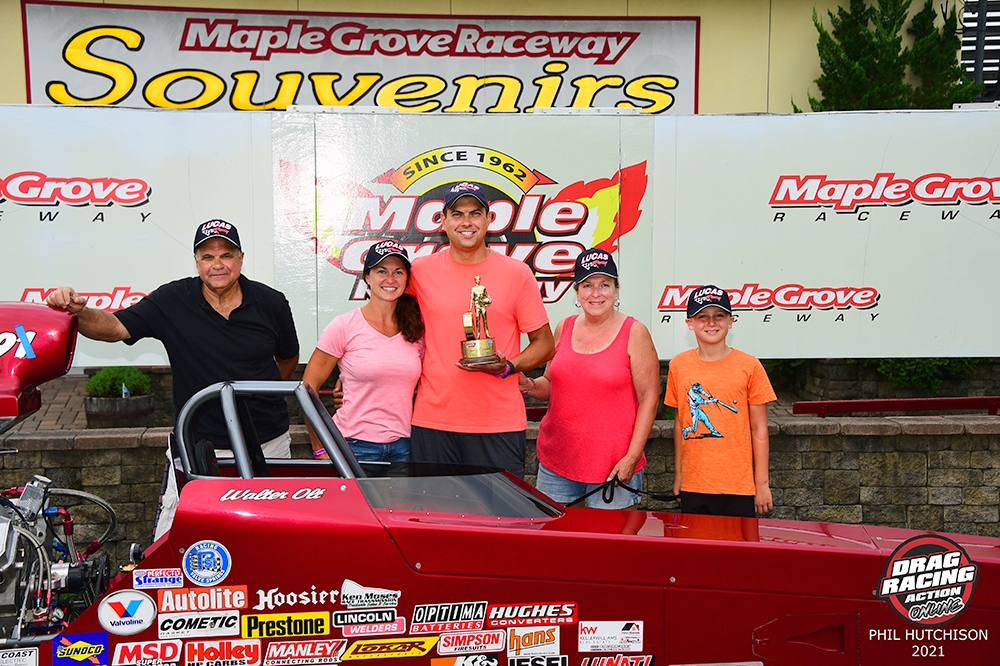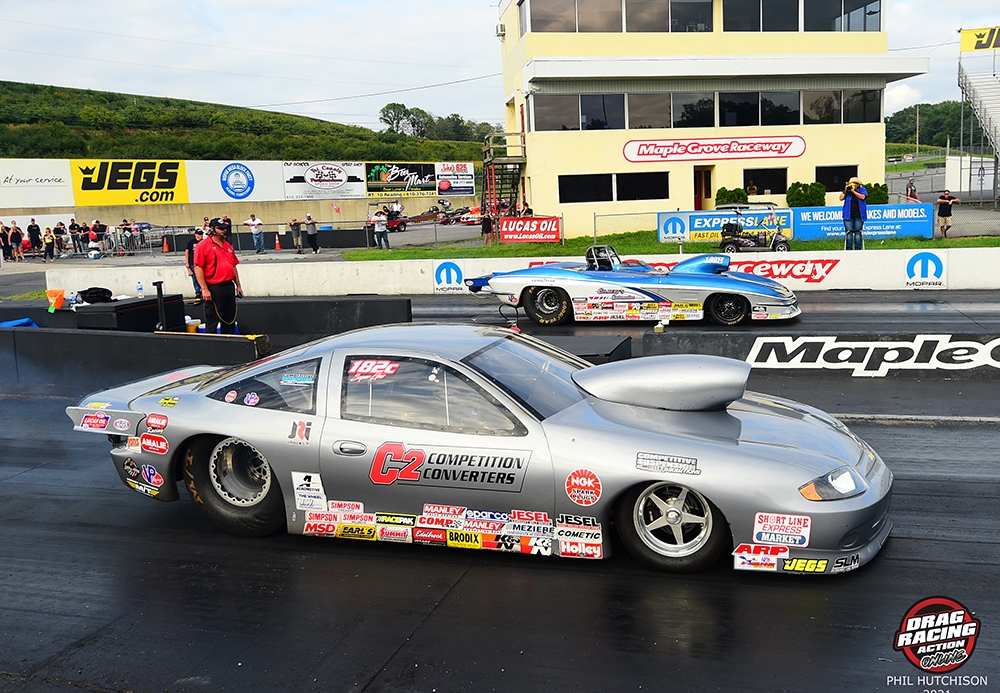 Long time NED racer Brenda Hunter from York PA took the Gilberts Automotive '63 Corvette roadster to her first ever NED win after four tries defeating the '04 Cavalier of New York racer Michael Handras in the final. Hunter parlayed a slightly better reaction time with a 9.918 to Handras' breaking out 9.89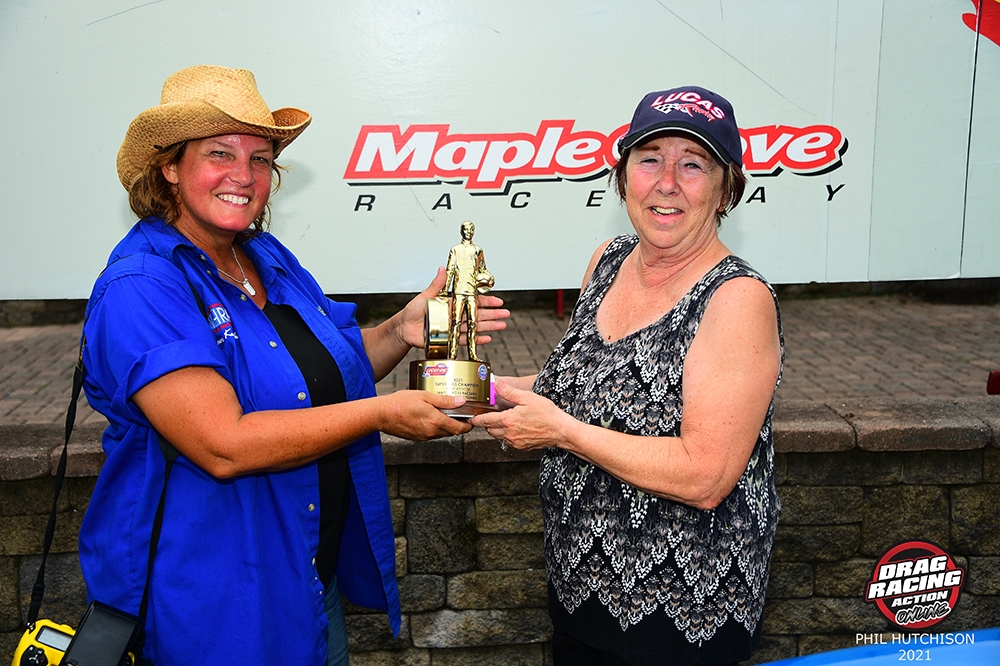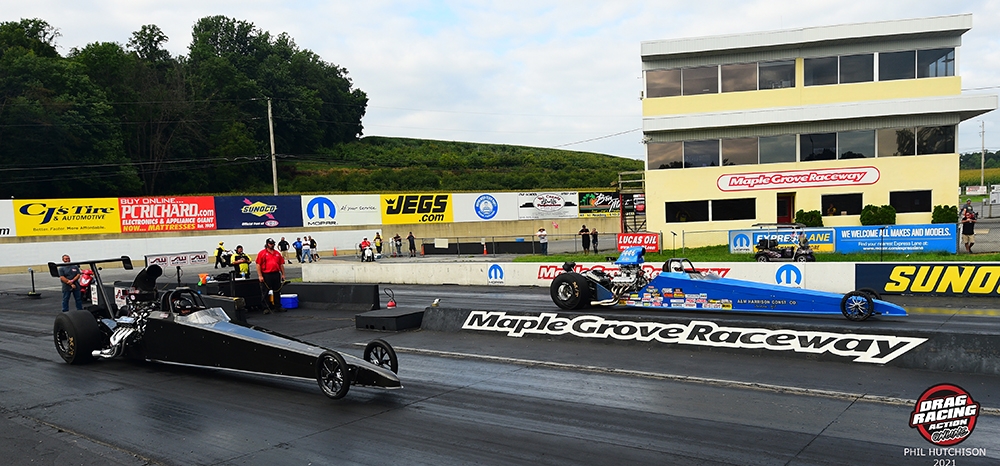 Tommy Tape Top Dragster Presented by Select Performance winner Joe DiPasquale is no stranger to the winner's circle. The Palmyra NJ racer had won four previous titles in his '12 Miller dragster and added another one defeating Brandon Miller's Dan Page built dragster in the finals with a 0.003 light and a dead on 6.874 on his 6.87 dial making Brandon's chances of winning very slim. Brandon had a good 0.019 RT but ran out with a 6.684 on his 6.69 dial.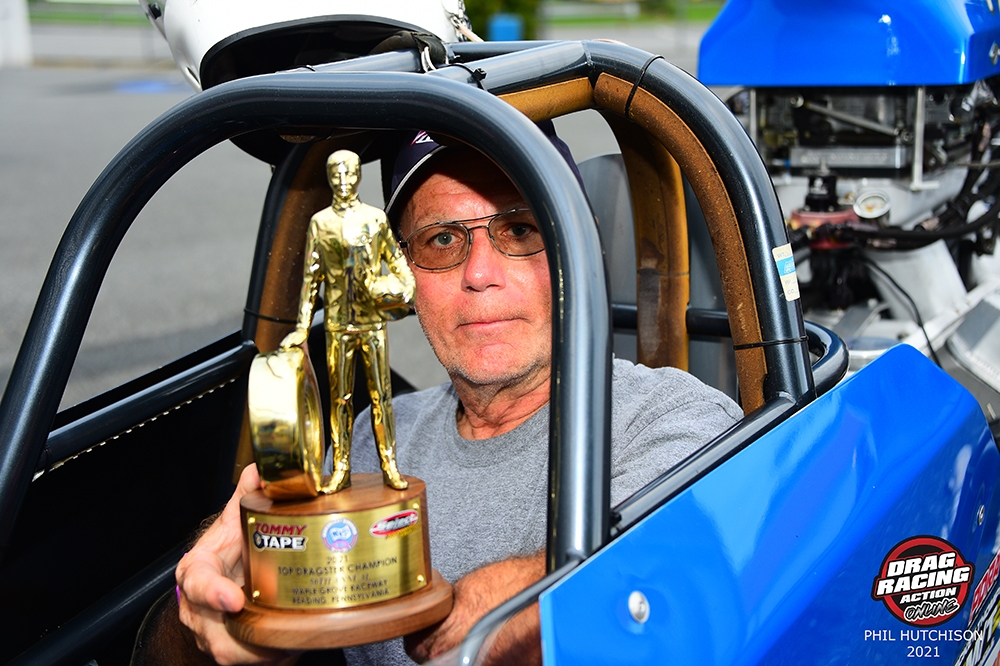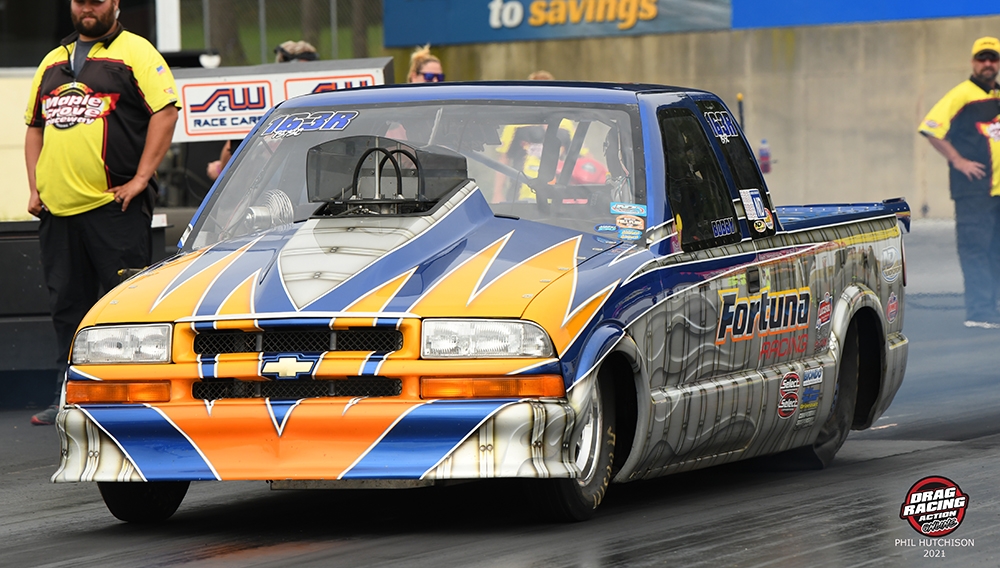 Tommy Tape Top Sportsman presented by Select Performance went to one of the slower but consistent racers, Robert Fortuna from Hawley PA. Fortuna put his '01 S-10 in the 15th spot out of 17 cars and ran 7.90's throughout eliminations taking the finals over the Camaro of David Muller with a 7.922 on a 7.90 dial to Muller's 7.636 on his 7.62 dial in. Both drivers had nearly identical reaction times so it was up to who ran the better package got the win. The victory at Maple Grove was Fortuna's second career win both coming in 2021.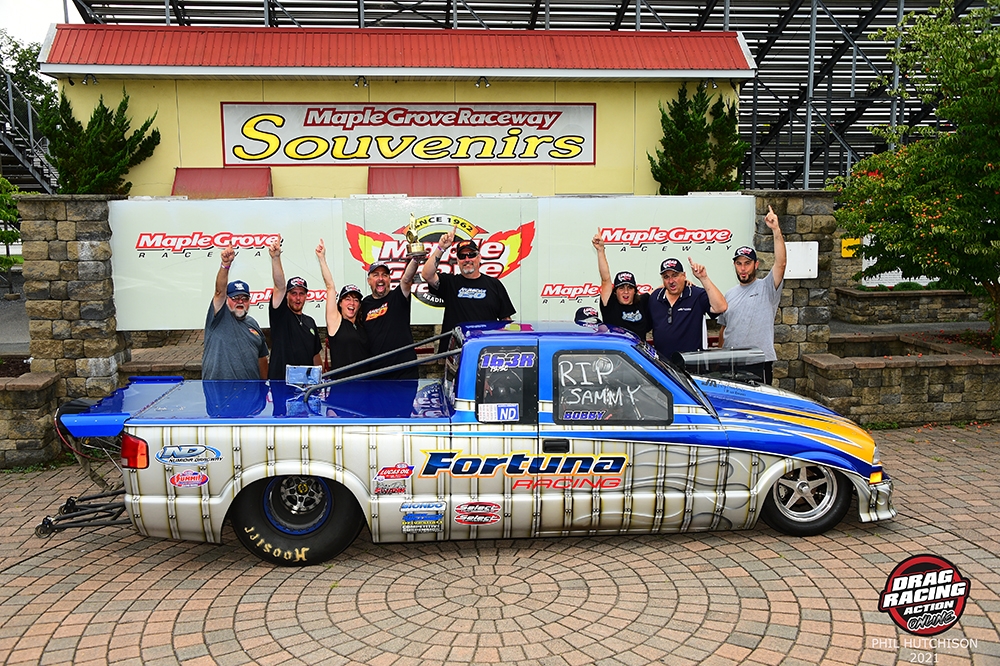 NHRA Junior Dragster had three classes contesting at Maple Grove with Madison Boyd taking the 6-9 class over third generation racer Aleiya Depascale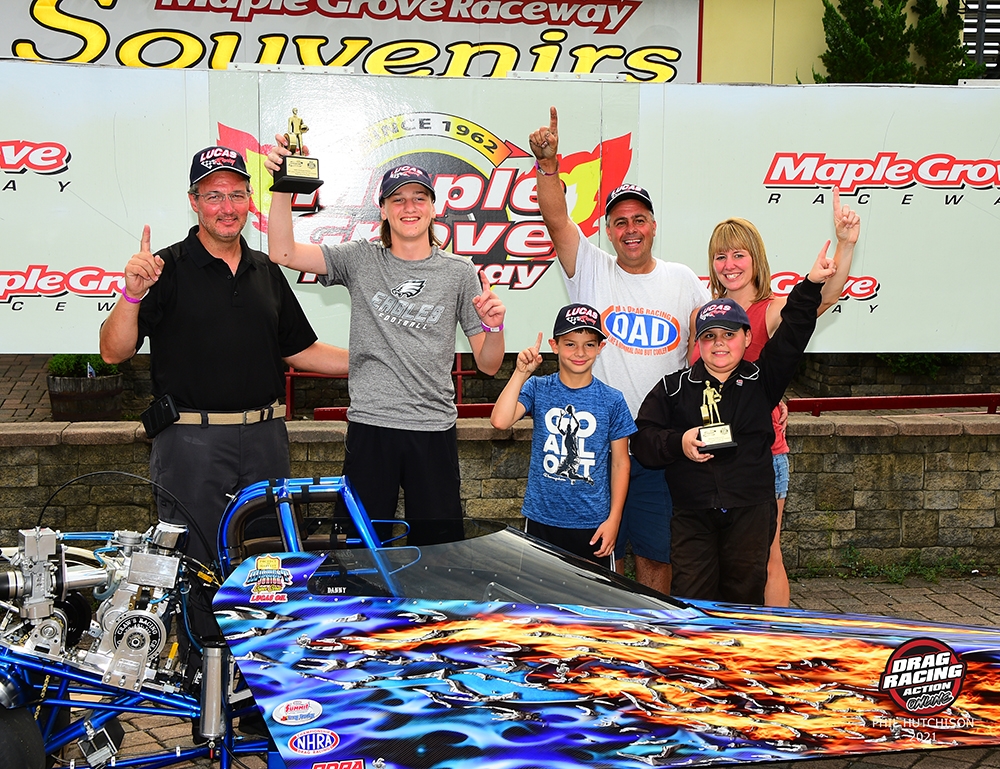 Winning the 13-17 Junior class was local racer Daniel Spotts from Douglasville Pa taking out Tyler Depascale who left too soon handing Spotts the win.
The 10-12 class went to another new generation racer as Jj Schonberger from Philadelphia PA beat Emily Stalba out of NJ in the finals.