JOHNSON'S HORSEPOWERED GARAGE NAMED TITLE SPONSOR FOR NHRA MOUNTAIN MOTOR PRO STOCK CATEGORY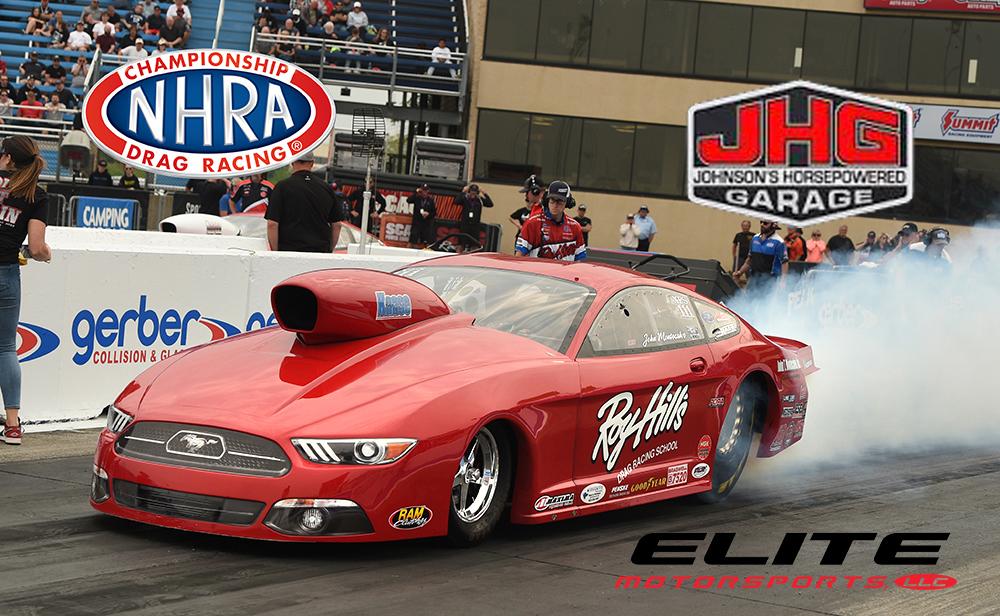 NHRA Communications  Images: Phil Hutchison
INDIANAPOLIS (Sept. 7, 2023) – NHRA officials announced today that Johnson's Horsepowered Garage has been named the title sponsor of the Mountain Motor Pro Stock class as part of an exciting new multi-year partnership.
Starting in 2024, the Johnson's Horsepowered Garage NHRA Mountain Motor Pro Stock category will race at six events each season, with competitors in the eight-car field racing for a coveted Wally. In addition to the event purse, racers will also compete for a world title for the first time in the class, with a champion being crowned at the end of the season.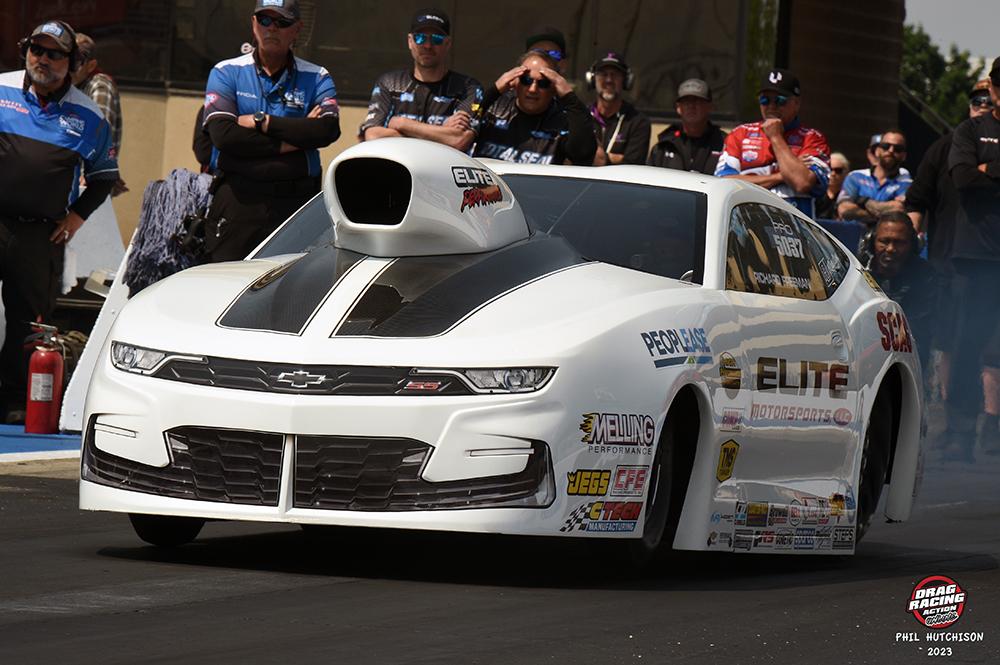 "For myself and my business, I love these cars and want to see it grow, and it's exciting to see Jason Johnson and the team at Johnson's Horsepowered Garage take on this title sponsorship," Elite Motorsports, LLC Team Owner Richard Freeman said. "I'm excited to see a program like this where drivers can race for points and a championship. We've already had a lot of interest and I think the class brings a lot of value to the NHRA. We're going to start at six races, make it available to people and see if we can grow it from there."
Starting next season, the final round of each race in the category will also be featured on the NHRA on FOX broadcast, putting a bigger spotlight on the fan-favorite category. The full six-race schedule for Johnson's Horsepowered Garage NHRA Mountain Motor Pro Stock in 2024 will be announced in the coming months. The winner at each race will earn $10,000, while the world champion will get a $25,000 prize.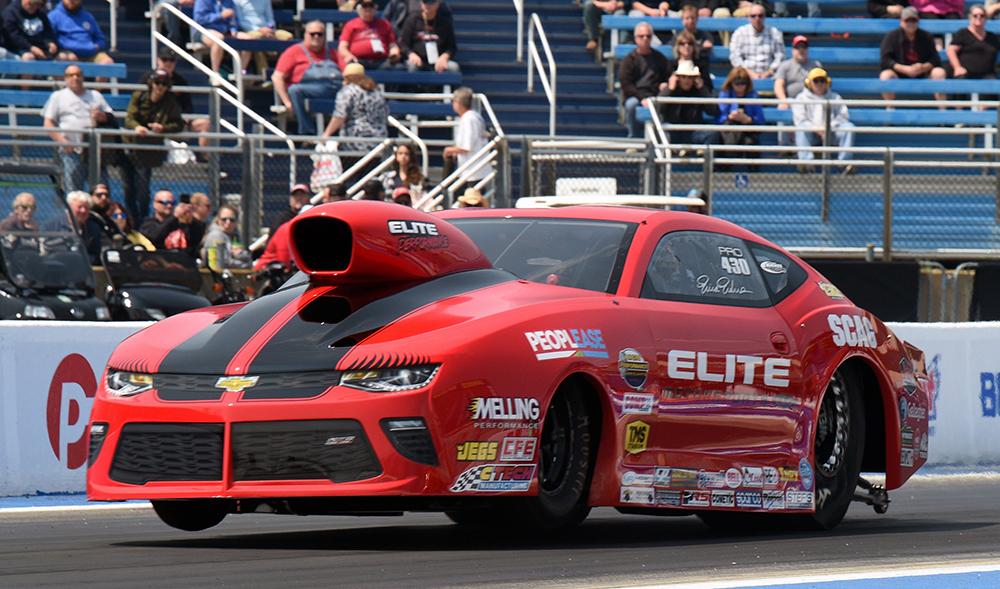 "It's exciting to see the passion and interest Johnson's Horsepowered Garage and Elite Motorsports has in the Mountain Motor Pro Stock class, and we're thrilled to welcome them as an official category in 2024," said Brad Gerber, NHRA Vice President and Chief Development Officer. "It's a class loaded with action and adds another great element to six NHRA national events next season as they compete for a Wally and a world championship."
Already a popular class among fans, the 800-plus cubic-inch Elite Motorsports NHRA Mountain Motor Pro Stock cars are impressive on the track, boasting hood scoops and making runs in the quarter-mile in the low six-second range at nearly 230 mph. Freeman won the Mountain Motor Pro Stock exhibition in Chicago this season, while other standouts that have competed in the category include reigning Pro Stock world champ Erica Enders, who is sponsored by Johnson's Horsepowered Garage, John DeFlorian and John Montecalvo.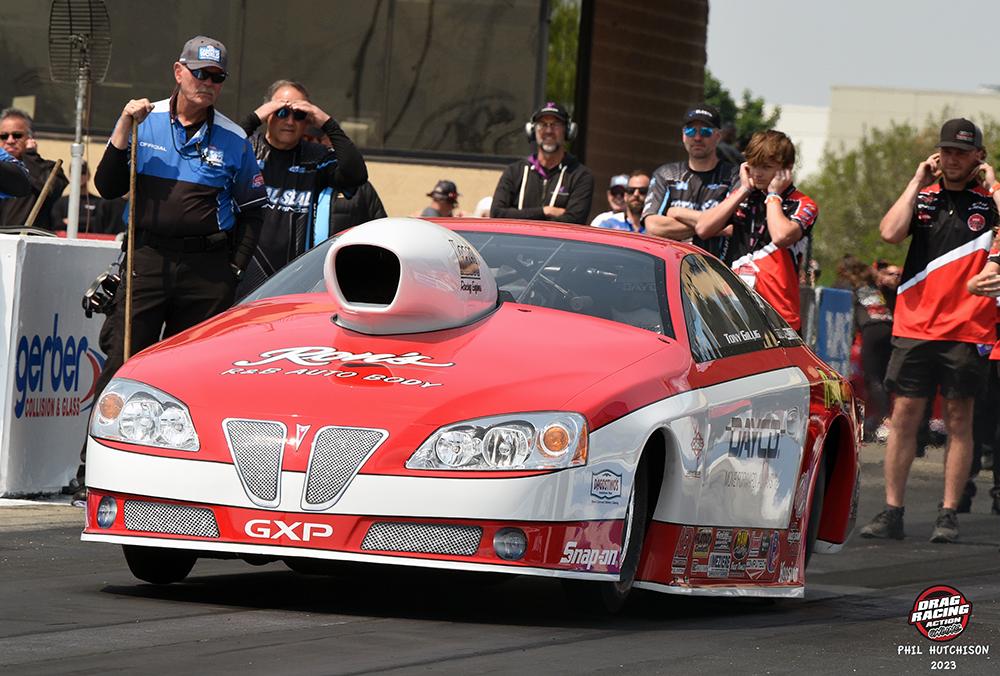 "They're fast, they've got hood scoops and at the end of the day, it's a totally different deal than Pro Stock," Freeman said. "It's a neat process and I love driving these Mountain Motor Pro Stock cars. All the competitors are really good people and it's great to have a place for them to race the quarter-mile. We've done a really good job building interest in Pro Stock and I think we can do the same here with this class."
For more information on Johnson's Horsepowered Garage, visit www.jhgarage.com. For more information on NHRA, visit www.NHRA.com.
About Johnson's Horsepowered Garage
Johnson's Horsepowered Garage brings a passion and flare to the automotive realm. Building upon its start-up year in 2021, JHG aims to inspire, drive and celebrate progress. The vision of proprietor, Jason Johnson, JHG spans across his world class car collection featuring more than 150 highly sought after vehicles from classics, to hot rods and supercars. For more information on Johnson's Horsepowered Garage, visit www.jhgarage.com.
About Elite Motorsports, LLC
Elite Motorsports, LLC is the leader in motorsports transportation needs. With a large inventory of new and used trailers, motor coaches, semi-transporters, and more, the experienced team at Elite Motorsports works tirelessly to deliver tailored racing solutions for each customer's changing needs. Elite Motorsports also operates the largest professional drag racing team in the NHRA featuring Erica Enders, Bo Butner, Troy Coughlin Jr., Aaron Stanfield, Jerry Tucker, and the Cuadra family race team. For more information on Elite Motorsports, visit www.elitemotorsportsllc.com
About NHRA 
Headquartered in San Dimas, Calif., NHRA is the primary sanctioning body for the sport of drag racing in the United States. NHRA presents 21 national events featuring the NHRA Camping World Drag Racing Series, NHRA Lucas Oil Drag Racing Series, FuelTech NHRA Pro Mod Drag Racing Series presented by Type A Motorsports, Flexjet NHRA Factory Stock Showdown™ and Top Fuel Harley Series. NHRA provides competition opportunities for drivers of all levels in the NHRA Summit Racing Series and NHRA Street Legal™. NHRA also offers the NHRA Jr. Street® program for teens and the Summit Racing Jr. Drag Racing League® for youth ages 5 to 17. With 120 Member Tracks, NHRA allows racers to compete at a variety of locations nationally and internationally. NHRA's Youth and Education Services® (YES) Program reaches over 30,000 students annually to ignite their interest in automotive and racing related careers. NHRA's streaming service, NHRA.tv®, allows fans to view all NHRA national events as well as exclusive features of the sport. In addition, NHRA owns and operates three racing facilities: Gainesville Raceway in Florida; Lucas Oil Indianapolis Raceway Park; and In-N-Out Burger Pomona Dragstrip in Southern California. For more information, log on to www.NHRA.com, or visit the official NHRA pages on Facebook, Instagram, Twitter, and YouTube.