The Next Generation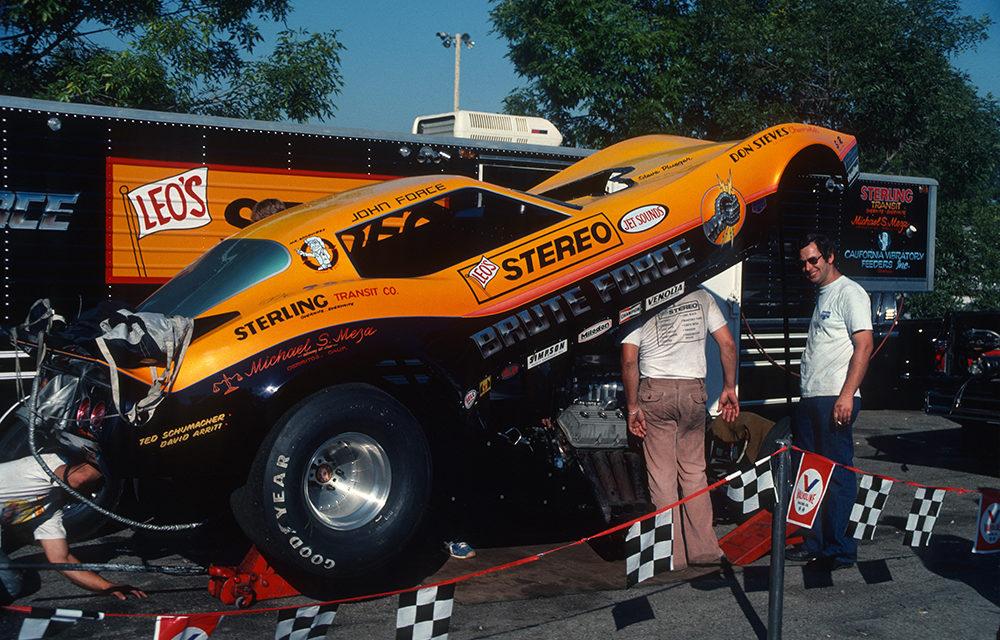 Where do we find the next leaders of any sport? We typically look to the rank-and-file participants and let the cream rise to the top. For instance, the NBA has the G league, college basketball, high school basketball and AAU basketball to give them a good ramp to the pros for the ones that make it. The NFL has the XFL, the Alliance of American Football, NCAA football and high school football as their path. Similar paths can be seen for soccer, hockey and baseball. But what do we have for drag racing?
I have said it before, but I think our sport has done a wonderful job with junior drag racing. We are allowing kids to enter our sport younger and get hooked with the excitement. The proof of success is looking around at the graduates of that league. We have NHRA sportsman standouts Jeremy Hancock, Luke Bogacki, Jeremy Mason, Devin Isenhower and Joe Santangelo just to name a few. On the big money bracket side we have Gage Burch, Matt Dadas and Hunter Patton among many others. The springboard of racing at a young age has allowed many of these drivers to shine at relatively young ages. It is no wonder as by the time they are 23 years old, some of these guys already had 15 years of racing experience under their belt. It is safe to say that the sportsman and bracket level have flourished and will continue to flourish with the graduates of the junior drag racing league. However, I am concerned with our sport at the pro level.
In the 1970s, if you wanted to end up in pro stock, you could feasibly work your way up. You could start in a street car, move to a faster bracket or stock car, jump up to a modified or comp car and then find a way into a pro stock car. Similarly, if you wanted to run top fuel or funny car, you could have the same start in a street car but get into an alcohol powered comp car and then an alcohol dragster or funny car (plus or minus grudge matches) and then the pros. This is rarely the case today. Sure, some of the drivers at the pro level made their starts at the sportsman level, but did anyone have any doubt that the Force girls were not going to end up in a Top Fuel and/or Funny Car?
I am not trying to knock them down and we do need people like that to bring new ideas, money and sponsors to the table, but should that be the majority of the pro guys? I think a healthier mix of these teams along with guys who have worked their way through the ranks would be better for our sport. I can remember when qualifying for Indy in Pro Stock was a major accomplishment with more than 40 cars entered. In recent years, showing up almost guaranteed you a spot in the show. It was exciting to see a group of friends competing against the better funded professional teams.
The real issue I see is where is the next John Force? The outspoken everyman champion that any casual observer of our sport knows. How do we cultivate another one? While he didn't necessarily take the route I described above, he certainly worked his way up to where he is and didn't have a strong financial backstop from his parents. His background of growing up less financially fortunate and struggling through his early career is part of what made him who he is today. The same cannot be said for a majority of the drivers we see among the pro ranks today. Once again, this is not to discredit any of the current pro drivers, but just a fact that we may not get to see a guy with a similar style and background as John Force again. Even if we are to say that he is a generational talent, at 73 now, we should have seen at least one other. Where is the person who will take his spot when he eventually retires?
I don't have any good answers for this question. To be a professional driver now takes a lot of things, the most important being money, whether your own or through sponsorships. I don't see that changing anytime soon and although I can't say I am an avid watcher of the pros, they do put butts in the seats. Maybe there will be a reckoning with NHRA subsiding and being taken over by the no prep or street outlaw guys due to this overwhelming money situation. I don't see that happening, but who knows? Either way, I am confident in the sportsman ranks being well stacked for years to come. – Franklin DiBartolomeo