Johnny Camp takes #1 Spot at World Series of Pro Mod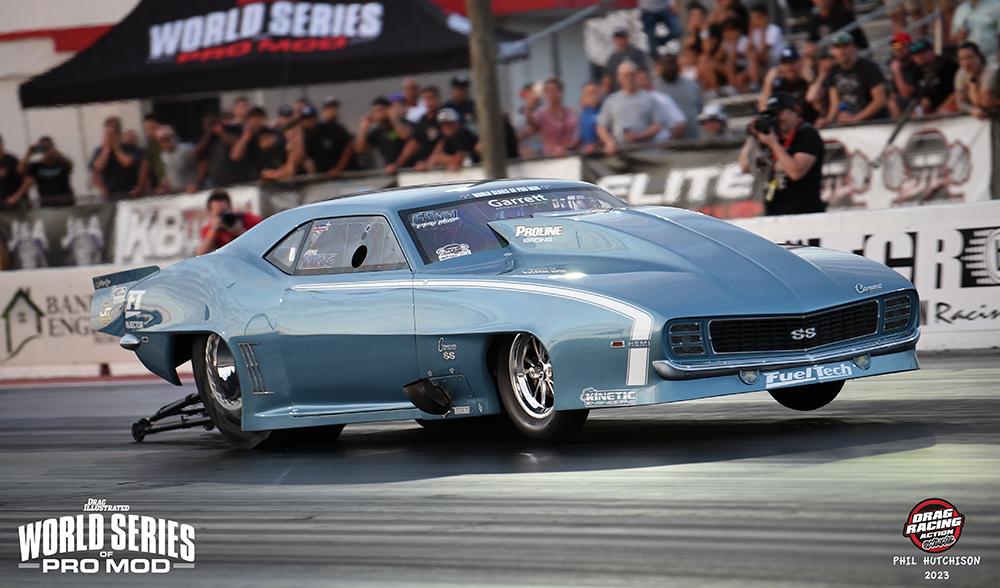 Drag Racing Action Online  Images Phil Hutchison
After a day that was sunny but windy, PDRA champ Johnny Camp took the "Hells Bells" '69 Camaro to the top spot at Bradenton Motorsport Park.  Over 60 of the best Pro Mod cars in the US are on hand to try and win the largest Pro Mod purse in history. With $100,000 going to the winner it's going to take a super human effort to just qualify for the field.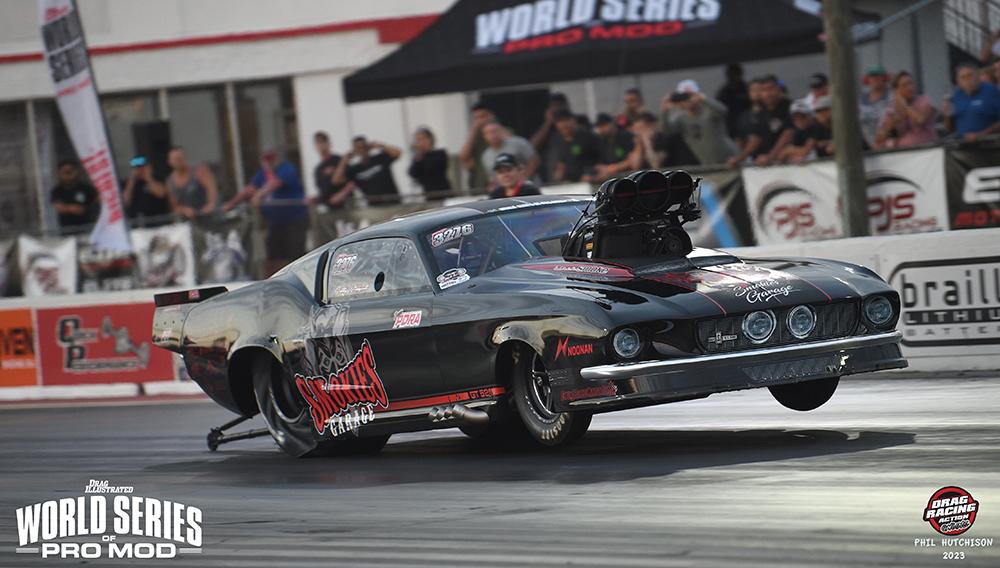 Canadian racer Scott Wildoust in on the outside looking in with his blown Mustang. Wildoust carded a 3.726 after two sessions
After only two qualifers, the bump is an the 3.701 of Virginia racer Randy Weatherford. With 61 cars on the grounds, making the show would be a victory in itself.
Qualifying was scheduled for mid afternoon but extremely high winds forced Wes Buck, his crew, and the Bradenton staff to push the start time to 6:00 PM. With the sun setting in the beautiful Florida sky, the Pro Mods came alive and put on one of the best qualifying sessions in the history of Pro Mod.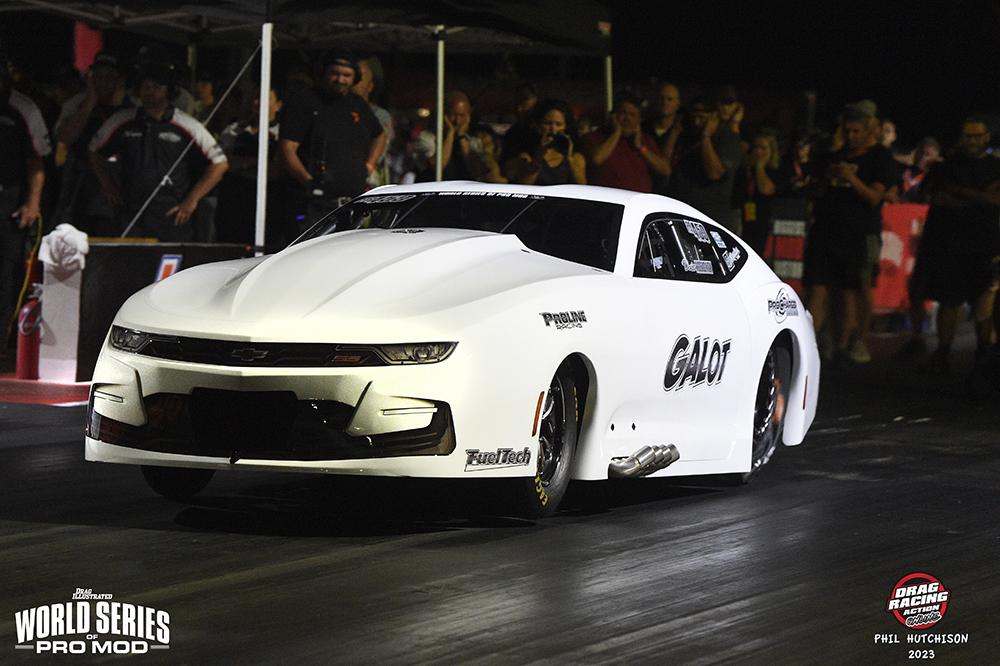 Dustin Nesloney from Orange Grove Tx. is currently 15th with a 3.667 in his ProCharger powered Camaro
Qualifying continues Saturday that includes D H Davies Racing Factory Stock Classic,  $hameless Racing Mountain Motor Pro Stock Invitational presented by Seminole Paving, and the XFWD Challenge with final eliminations Sunday.