Test and Tune Funny Car Chaos Thursday Highlights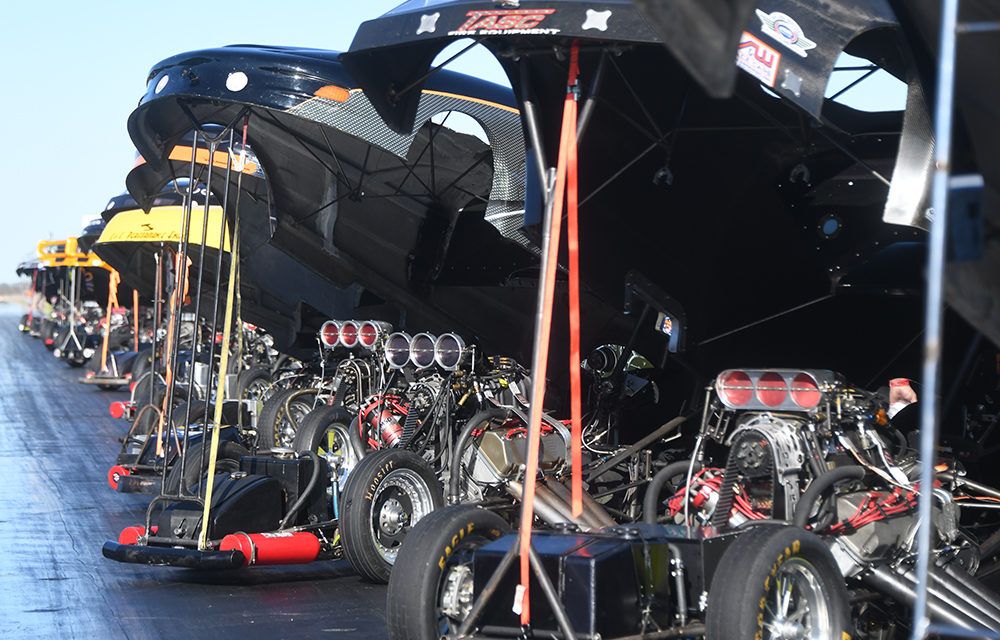 Photos and Story Phil Hutchison
Thursday at the 2022 edition or the Funny Car Chaos season opener at the Texas Motorplex in Ennis Texas featured a Test N Tune for the racers that also included so much more in what was a laid back day under sunny cool skies. In addition to a great day of fast squirts down the Texas track. A new for modern day Funny Car racing, a group photo  was one of the highlights of the day's racing. And on top on that, long time Chaos Funny Car racer Keith Jackson, driver of the High Heaven Camaro, tied the knot with his bride Natalie on the starting line with all his racing friends on hand to share the special moment for the couple.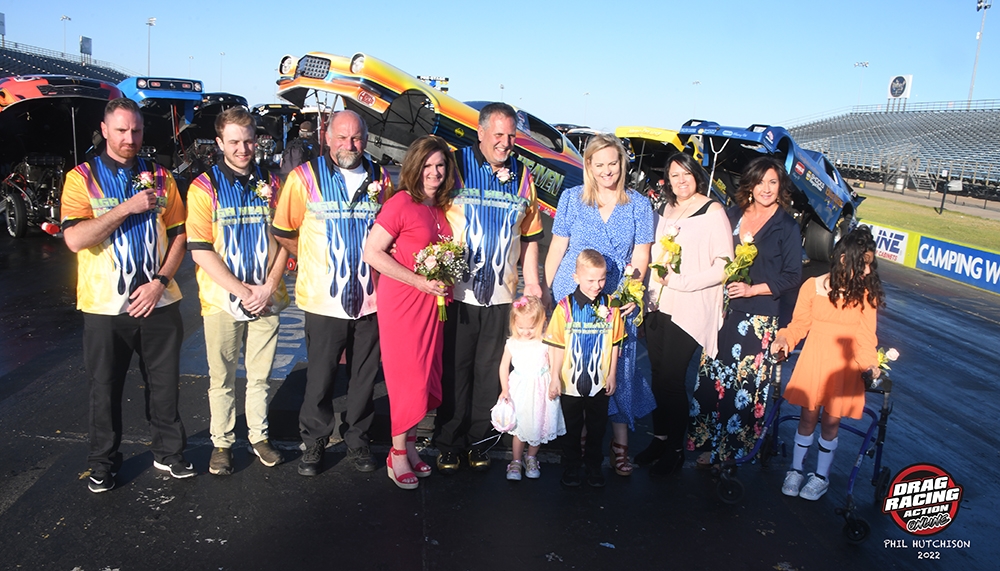 Promoter Chris Graves has wanted to have  all the cars on the track for a once in a lifetime image. Last year the idea was floated but didn't go anywhere. This year it came to fruition. Graves' dream was to create a scene  that would invoke memories of the 32 funny car shows of the 70's and he did not disappoint. With so many floppers on hand, it took two hours to get all the cars  assembled for the historic shoot. It was worth the effort to have one of the most iconic Funny Car images in years.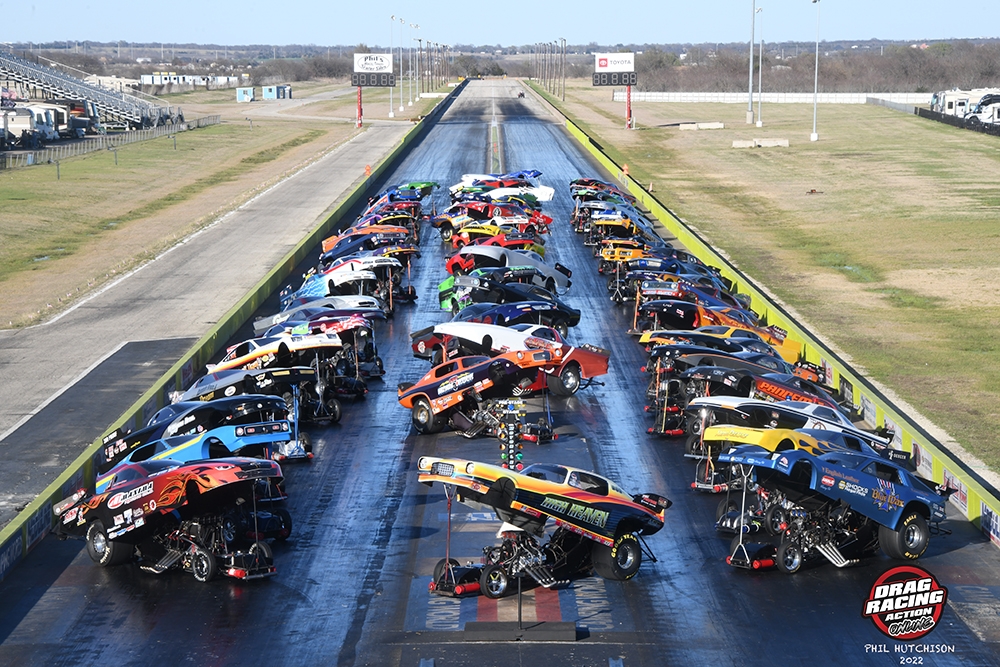 A huge turnout of Funny Cars in what could be the largest show in years for the class.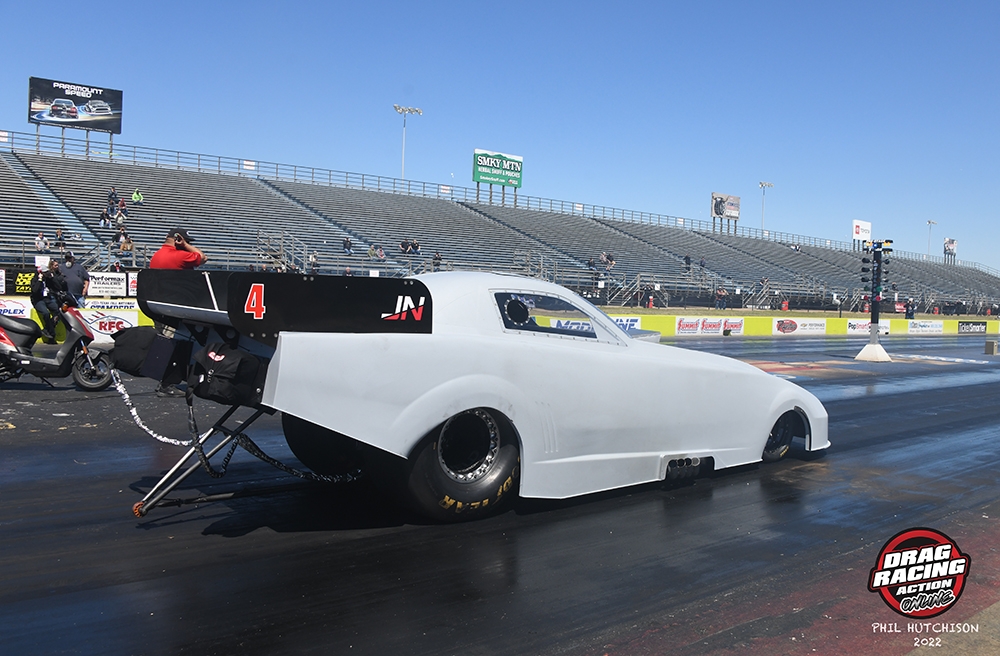 NHRA Top Alcohol Dragster driver Julie Nataas found that racing a Funny Car is a bit of a learning curve with her Randy Meyer tuned and owned Funny Car.The unique combination never got down the track striking the tires on both passes during Thursday's sessions.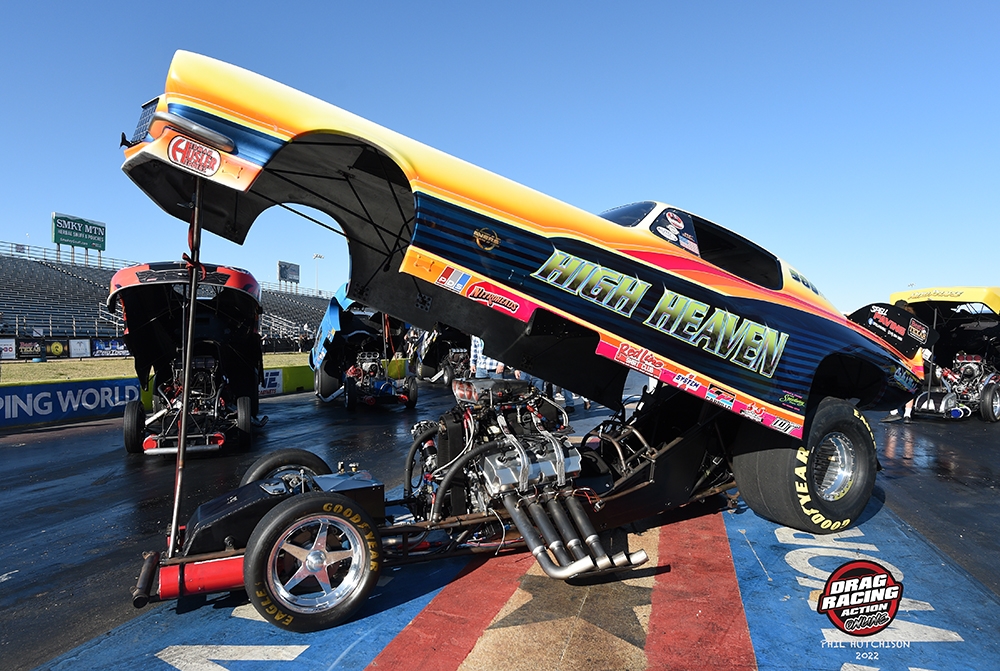 The real racing starts tomorrow with two qualifying sessions with the second under the lights. A night that will feature 60 funny cars, Fuel Altereds, and a jet show ending the night.