DOVER DRAG STRIP NOSTALGIA DRAGS A BIG HIT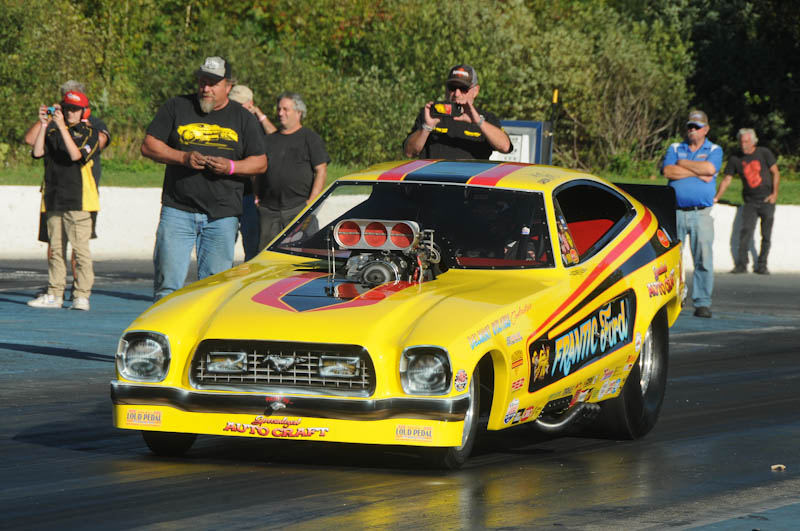 Words/Photos John McCartney
For a full gallery of photos, visit our Photo Gallery
The Dover Drag Strip Nostalgia Drags is an event that has grown in leaps and bounds over the past 13 years. And for 13 years Dino Lawrence has put his heart and soul into putting on the best three days for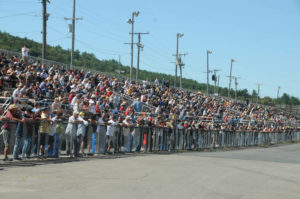 nostalgia fans and drag racing lovers in general. Now residing in its permeant home at Lebanon Valley Dragway located in Lebanon, New York, for three days fans and racers converge on this historic drag strip to celebrate the life and times of Dover Dragway which operated very nearby in Wingdale, New York.
Over the run of the events fans are treated to all sorts of cars doing battle on the track along with a great car show in the pit area. The 13th Annual Dover Drag Strip Nostalgia Drags presented by Millo's New England Dry Stripping and powered by JK Motorsports gets going on Friday and Saturday with test and tuning and some clubs using the event as a double points days running separate races on both Saturday and Sunday.
When the gates swung open on Sunday there is a large car show for fans to check out along with the S&W-presented Drag Alley. Here car lovers are treated to all sorts of cool hot rods, customs, muscle cars, vintage race cars so much cool stuff. Then around two o'clock the best of the best are picked out and allowed to drive down the return road in front of the packed grand stands to get a special show trophy.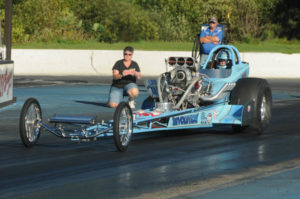 In addition to all the great cars in the car show, folks are in for a cool show on the track with some very special featured cars. M&H Racemaster presents the Funny Car Showdown which featured nitro and blown alcohol fuel coupes racing side by side. Once again there was a Dover Reunion Back Up Girl contest and the winner this year was Maura McGongle. The great folks from the East Coast Fuelers were out in force with a great selection of front motored dragsters doing long smokey burnouts and racing side by side. Classical Gassers did battle in the form of the racers who race all year in the East Coast Gassers.
So much cool stuff for fans to check out from vintage Funny Cars, Pro Stockers, and dragsters on display in the pit area as well. American Graffiti tribute cars were on display as well for folks to relive that classic movie.
Dino Lawrence works hard all year to put on a great three days of a celebration of those great days that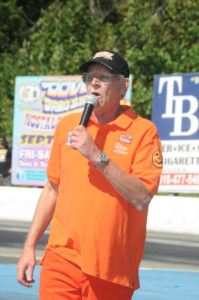 Dover Drag Strip was opened from May of 1961 until it closed in 1976. Over that period there was so much great racing that took place at the track so it comes as no surprise fans come out to try and take a step back to that place and time. With number 13 already in the books Dino is already making plans for the 14th running of the Dover Drag Strip Nostalgia Drags which will once again be held at Lebanon Valley Drag Strip. Make your plans to attend the Dover Drag Strip Nostalgia Drags presented by Millo's New England Dry Stripping and powered by JK Motorsports. If you get a chance you need to check out this event. You will have a great time for sure stepping back into the good ole days of drag racing and hot rodding.